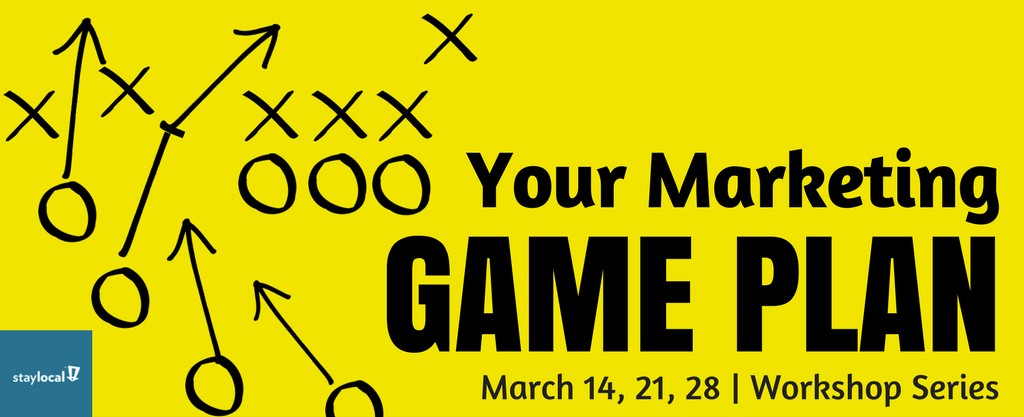 StayLocal presents "Your Marketing Game Plan: Activate, Engage and Connect Your Audience"
Wed, Mar 28, 2018 from 8am - 10am
About the Workshop Series
In 2017, Greater New Orleans businesses reported the #1 challenge facing their business is affordable marketing opportunities. Learn how to craft a marketing strategy that yields valuable returns no matter your budget. StayLocal's three-part marketing workshop series is for local businesses across all industries.
Session 3: Activate, Engage and Connect Your Audience
Breakfast at 8am | Workshop at 8:30am
ABOUT THE SESSION:
With traditional media, social media, and many more there are ample opportunities to activate buzz around your organizations. Each media outlet gives you a unique way to engage and connect with your audience. In this session, we'll provide an overview of marketing channels and what can work for large and small organizations.
ABOUT THE SPEAKER:
Cleveland Spears, President & CEO of Spears Group
Spears Group is an award-winning full-service marketing, public relations, and event production firm. Under Cleveland's thoughtful and steady leadership, Spears Group has grown into one of the most respected public relations firms in Louisiana and on the Gulf Coast boasting a client portfolio of many major institutions in the state that include Entergy, Ochsner Health Systems and national brands like the NBA. This year, the company launched Ten Years of Spears a campaign celebrating the team's past work, future growth and everything in between.
Thank you to our sponsors LCI Workers' Comp, LCIA, Ashé Cultural Arts Center, and Aquiana Springs Water.