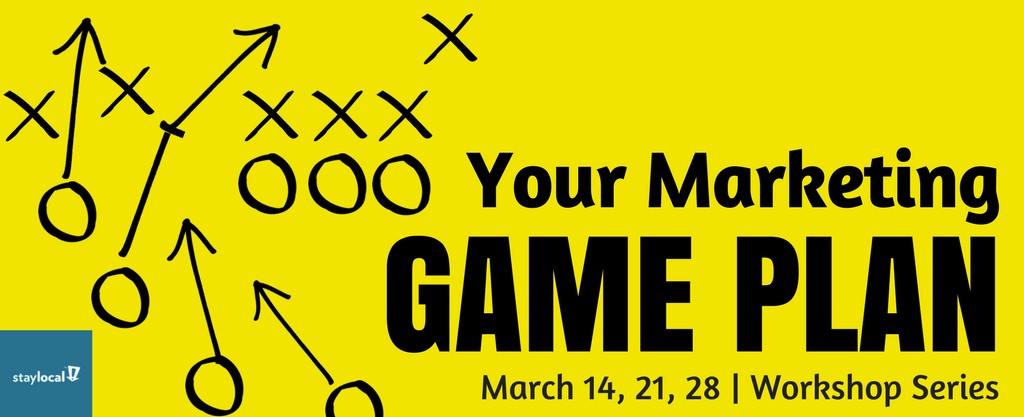 StayLocal presents "Your Marketing Game Plan: Target Marketing and Market Research"
Wed, Mar 14, 2018 from 8am - 10am
About the Workshop Series
In 2017, Greater New Orleans businesses reported the #1 challenge facing their business is affordable marketing opportunities. Learn how to craft a marketing strategy that yields valuable returns no matter your budget. StayLocal's three-part marketing workshop series is for local businesses across all industries.
Session 1: Target Marketing and Market Research
Breakfast at 8am | Workshop at 8:30am
ABOUT THE SESSION:
Do you define your target market as "everyone"? Please come to this workshop. You'll learn how to identify your key audiences and markets to focus your efforts on the people who are most likely to be your customers.
ABOUT THE SPEAKER:
William "Bill" Joubert, Director of Louisiana Small Business Development Center at Southeastern.
Bill Joubert is Director of Southeastern University Economic and Business Development, the Business Research Center, the Louisiana Small Business Development Center, and Southeastern's Small Business Incubator. He has spent over 20 years working in Economic and Business Development field and has worked with all the economic development organizations throughout the region. Bill's shop has helped start 400 plus businesses and raised over $230 million dollars in capital for businesses in the region.
Thank you to our sponsors LCI Workers' Comp, LCIA, Ashé Cultural Arts Center and Aquiana Springs Water.