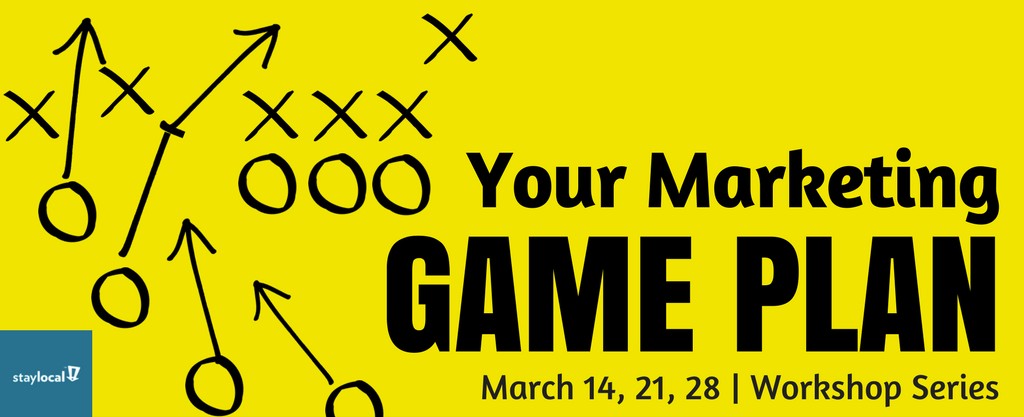 StayLocal presents "Your Marketing Game Plan: Build a Strong Messaging Strategy"
Wed, Mar 21, 2018 from 8am - 10am
About the Workshop Series
In 2017, Greater New Orleans businesses reported the #1 challenge facing their business is affordable marketing opportunities. Learn how to craft a marketing strategy that yields valuable returns no matter your budget. StayLocal's three-part marketing workshop series is for local businesses across all industries.
Session 2: Build a Strong Messaging Strategy
Breakfast at 8am | Workshop at 8:30am
ABOUT THE SESSION:
You've done your research on your target customer and your market, but how do you communicate with them? Learn how to draft compelling messaging to engage your target audience that make an impact – with measurable results.
ABOUT THE SPEAKER:
Daniela Capistrano, Owner of DCAP Media, LLC
Daniela Capistrano is the founder of DCAP MEDIA, an agency specializing in Branding, Digital Strategy, Audience Development, and Strategic Partnerships. She honed her social marketing chops at MTV Networks, where she launched their first social channels for MTV News.
With "Strategic Rebellion. Measurable Results." as her tagline, Capistrano helps a diverse range of local and national clients meet their revenue and engagement goals through compelling storytelling and creative strategy. She has called New Orleans her adopted home since 2013, and loves the Fried Oysters made by her client-partner Parkway Bakery and Tavern almost as much as she loves her own Tacos de Luenga.
Thank you to our sponsors LCI Workers' Comp, LCIA, Ashé Cultural Arts Center and Aquiana Springs Water.