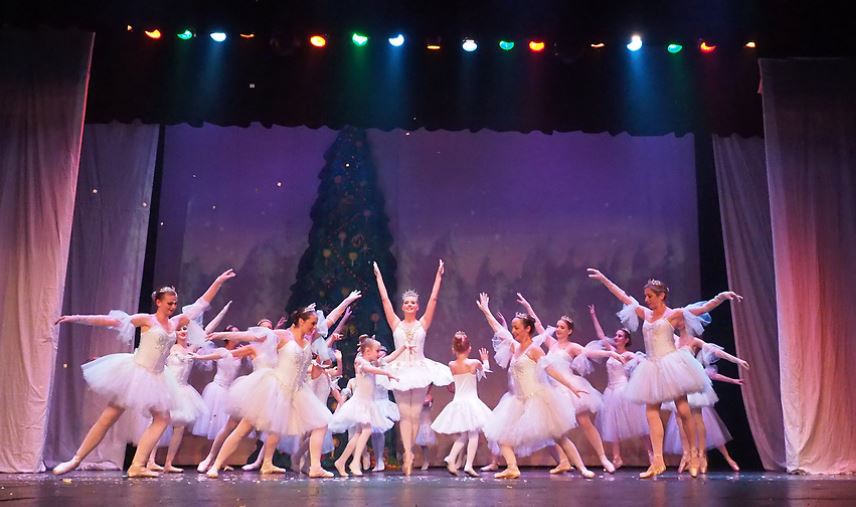 Ballet Louisiane and Hysell Ballet Arts presents
The Nutcracker
Sat, Nov 19, 2022 at 2pm
On-street parking available
Ballet Louisiane and Hysell Ballet Arts will be coming together this holiday season to bring performers, both young and old, back to the stage for two performances of the holiday dance classic The Nutcracker, based on E.T.A. Hoffman's story "The Nutcracker and The Mouse King" with soaring musical score by Tchaikovsky.
Lelia Haller was the first in New Orleans to begin the tradition of annual productions of this holiday classic, and this year is partnering with Hysell Ballet Arts to continue its tradition of recruiting some of the best-known local award-winning theatrical talents to star in the production.
Edward Spots dances as the Snow Prince and Waltz of Flowers Prince, Lara Grice is spicey Mother Ginger, and Director/Designer/Actor Edward R. Cox brings Uncle Drosselmeyer magically to life.
The role of Clara will be played by Julia Quinn, Shayna Skal as The Sugar Plum Fairy, Trey Mauldwin as The Cavalier, and Sara Radka as the Snow Princess and Dewdrop.
This performance will feature choreography by Toni Ann Chetta, Cheryl O'Sullivan, Shannon Rodriguez, Joan Casey, Jennifer Hazelwood and Ann Yoder.
Ballet Louisiane is dedicated to preserving the legacy of Lelia Haller, New Orleans' first ballet mistress, by instructing students in her personal and unique technique as well as staging her original choreography. As a teacher, choreographer and director for many cultural organizations and events, including the Opera, the Symphony, Le Petit Theatre,mSpring Fiesta, and her own Crescent City Ballet, Lelia Haller's name was synonymous with Dance in New Orleans from 1929 to her death in 1986. Many of her students distinguished themselves in national spotlights, including Harvey Hysell. As such, Ballet Louisiane's contribution to the growth and historical preservation of New Orleans' culture is essential to our beloved city as well as the surrounding parishes. Hysell Ballet Arts has helped dance take its rightful place within the arts community of New Orleans for over 45 years. Founded by famed performer, costumiere, and set designer Harvey Hysell, Hysell Ballet Arts' repertoire includes many classical ballets including Coppelia, Giselle, and The Nutcracker, each choreographed by Mr. Hysell. Hysell Ballet Arts has educated many local, national, and international artists in their pursuit of tthe arts. The mission now focuses on providing students of all ages classes, workshops, and performance opportunities, as well as maintaining the legacy of Harvey Hysell.