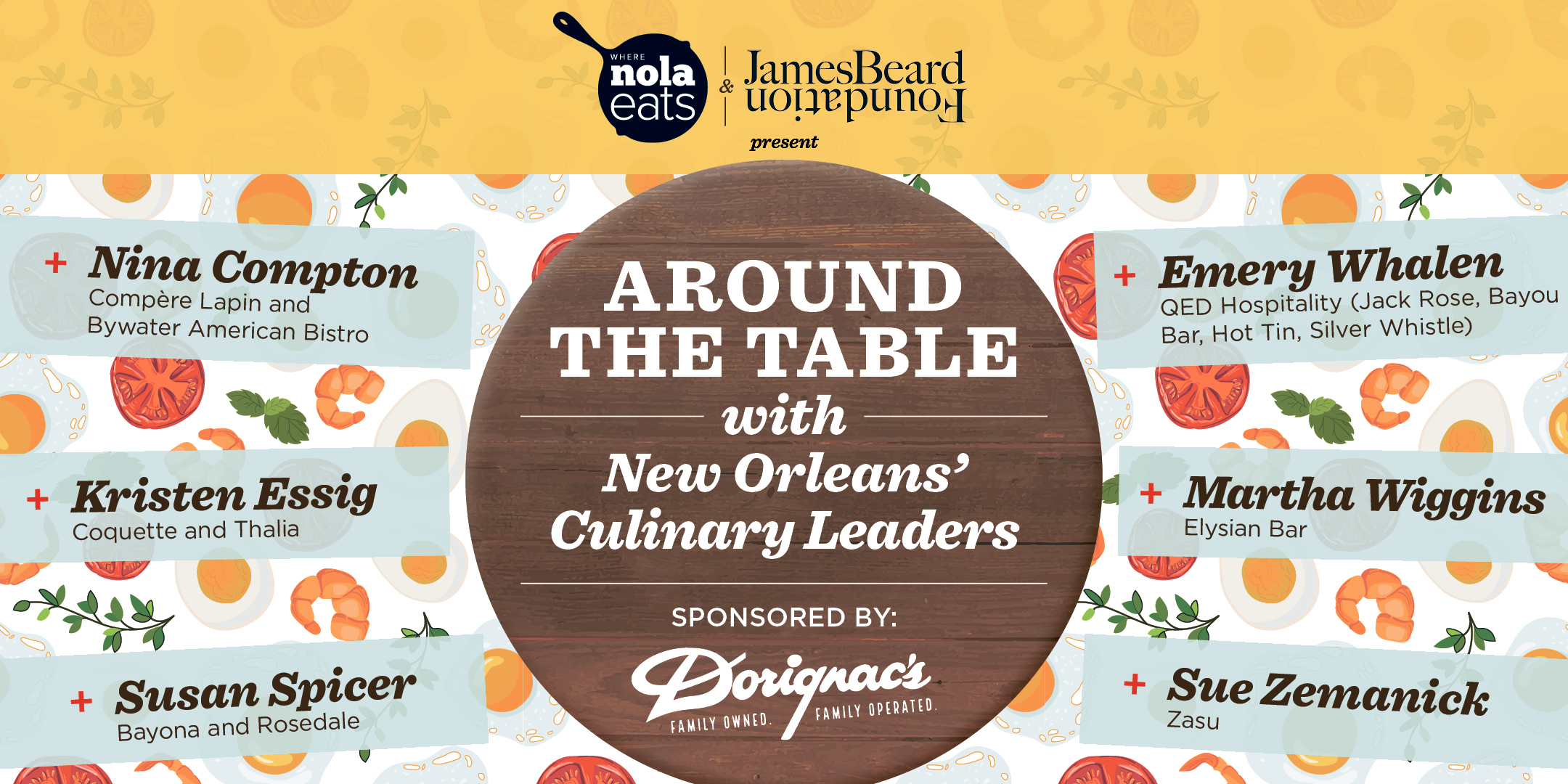 Around the Table with New Orleans' Culinary Leaders
The Times-Picayune/New Orleans Advocate is partnering with the James Beard Foundation to host an all-female panel discussion of New Orleans chefs and restauranteurs as part of our "Where NOLA Eats" series. These women will share their unique experiences running successful kitchens and businesses in an evolving culinary climate. Their insights are a critical part of the current and continuing advancement of females as culinary leaders.
Featured Panelists:
-Nina Compton – Compere Lapin and Bywater American Bistro
-Kristen Essig - Coquette and Thalia
-Susan Spicer – Bayona and Rosedale
-Emery Whalen – QED Hospitality (Jack Rose, Bayou Bar, Hot Tin, Silver Whistle)
-Martha Wiggins – Elysian Bar
-Sue Zemanick - Zasu
Moderated by Barrie Schwartz - My House Social
Doors open at 6:00pm. Discussion starts at 7:00pm.