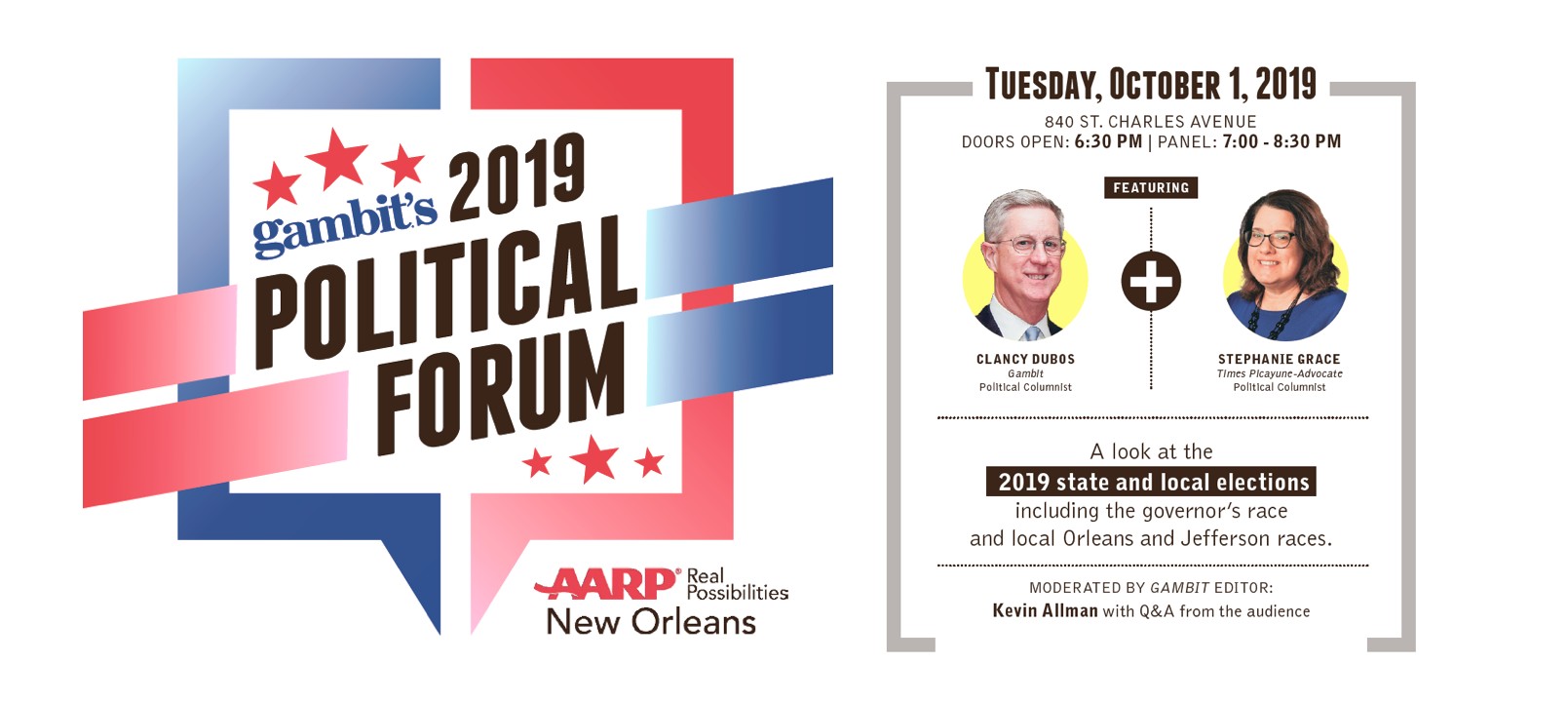 Gambit's 2019 Political Forum


presented by AARP
Tue, Oct 1, 2019 from 6:30pm - 8:30pm
Join Gambit for a political forum Tuesday, October 1. The doors will open at 6:30 pm and the panel will begin at 7 pm.
Political columnists Clancy Dubos from Gambit and Stephanie Grace from The Times-Picayune | The New Orleans Advocate will give an in-depth look at the 2019 state and local elections, including the governor's race and Orleans and Jefferson races, with a Q&A following from the audience. The event will be moderated by Gambit's editor, Kevin Allman.
Reserve a premium seat with a $40 donation to The Times-Picayune Doll and Toy Fund. The Times-Picayune Doll and Toy Fund is a 501(c) (3) non-profit organization that began in 1896, whose mission is to bring joy to children of families in need in the New Orleans area. The Fund fundraises throughout the year for monetary donations in order to purchase toys, school supplies, snacks and more for as many children as possible. The Fund holds an annual Toy Distribution the Saturday prior to Christmas Day, where all children ages 12 and under are welcome to attend.
Event is free with limited seating. All attendees must RSVP to receive a complimentary ticket.