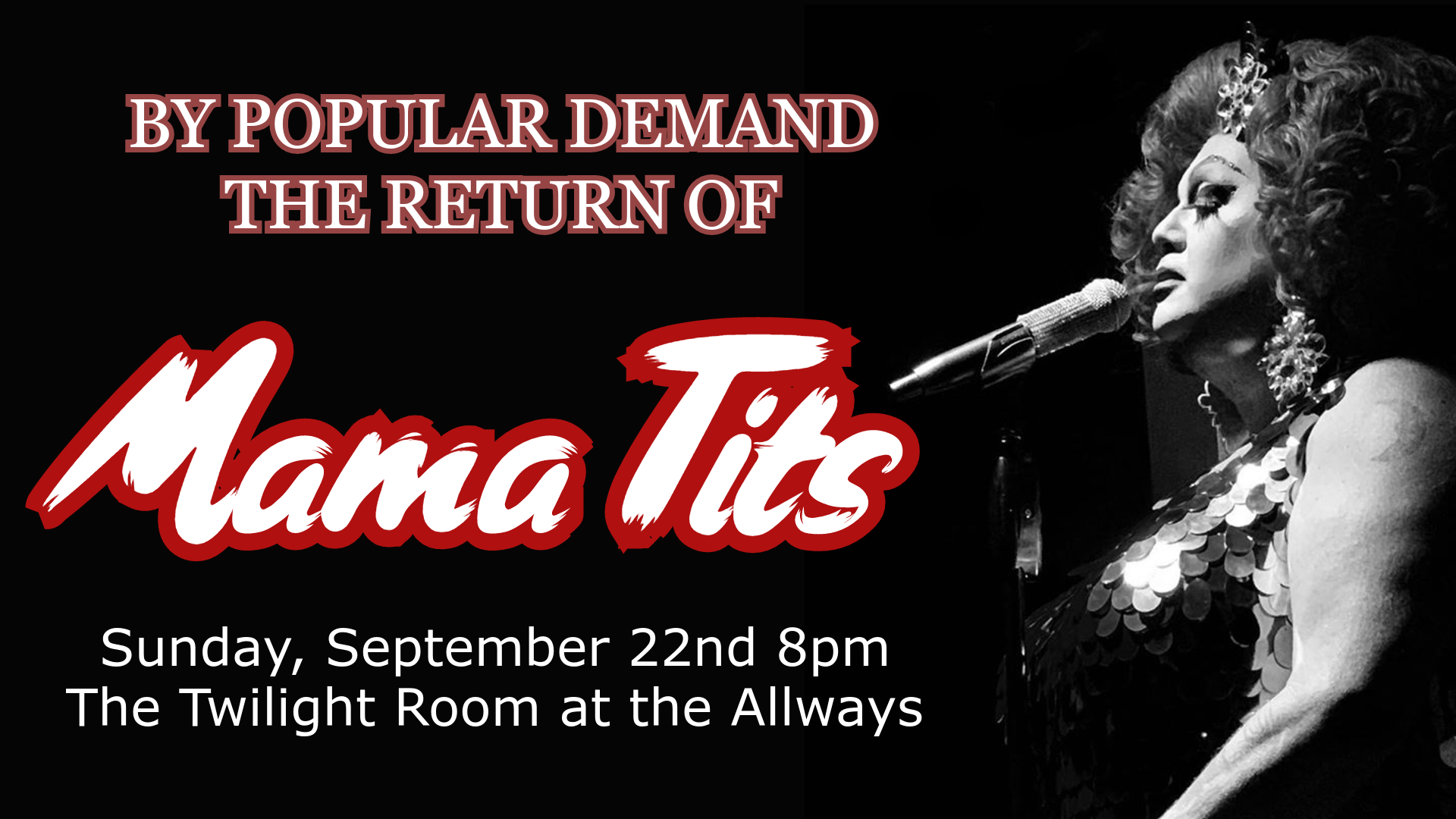 Back by Popular Demand
Mama Tits Direct From Her Sold Out Run In P-Town


The Legendary Chanteuse of Drag

Mama Tits, Puerto Vallarta's infamous Drag Legend, is at it once again with her raw and witty take on life, sex, relationships and living your truth, this time bringing her one diva show to New Orleans. Mama Tits weaves her soulful live vocals with her stories, and her comedy into one joyride of a show with a strong through line of love, emotion and positive reinforcement, not unlike her trusty underwire bra. Jazz, blues, pop, rock and Broadway round out this eclectic selection of songs. Direct to New Orleans from a season of sold out shows in Provincetown, Mama Tits will wow you.

⭐️Trip Advisor - "A Must See!"

⭐️Jackie Beat - "Funny and talented, good thing she's not that pretty or I'd be upset!"

⭐️Lady Bunny - "A Voice and personality as big as her wigs!"

⭐️TheAdvocate - "Thoughtful and Inspiring"