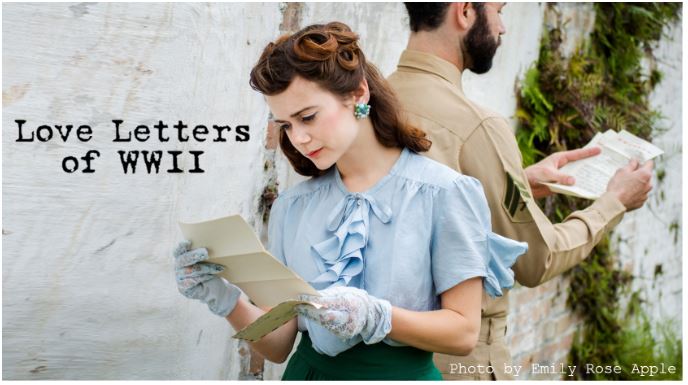 ​​Mélange Dance Company presents Love Letters of World War II
Mélange Dance Company presents Love Letters of WWII ©, a collaboration with producers Piment Rouge Production, Cie Nine Spirit, Mr. Thomas Paul & Mp2018, and musician Sarah Quintana on vocals and guitar. Robin sherman, Byron Asher, Paul Tibodeaux will be accompanying Sarah and Christophe in this production.
Love Letters of WWII © originated as a musical set which incorporates original music inspired by real love letters of WWII. Mélange Dance Company brings dance and a cohesive arrangement of intertwining narratives to the mix, which will be performed with the live musicians!
Love Letters of WWII © portrays an epic love story that persisted during a tumultuous time that shaped the world. From courting from afar, to arguments after growing weary of empty mailboxes, a scarf that fatefully saved a life, and fantasies of reuniting, their love endured. Woven through this romance, we highlight stories of a generation of brave men and women who stepped up in the name of human dignity and in the face of adversity, including rebellious French female resistants, the courageous nurses on the home front, a stage door canteen love, a cabaret dancer whose art helped her and others escape a Nazi invasion, two brothers separated at war, and a joyous liberation. We bring to life the universal love letters that kept a generation alive.
Love Letters of World War II is supported by the New Orleans Theatre Association and Jones Walker LLP.