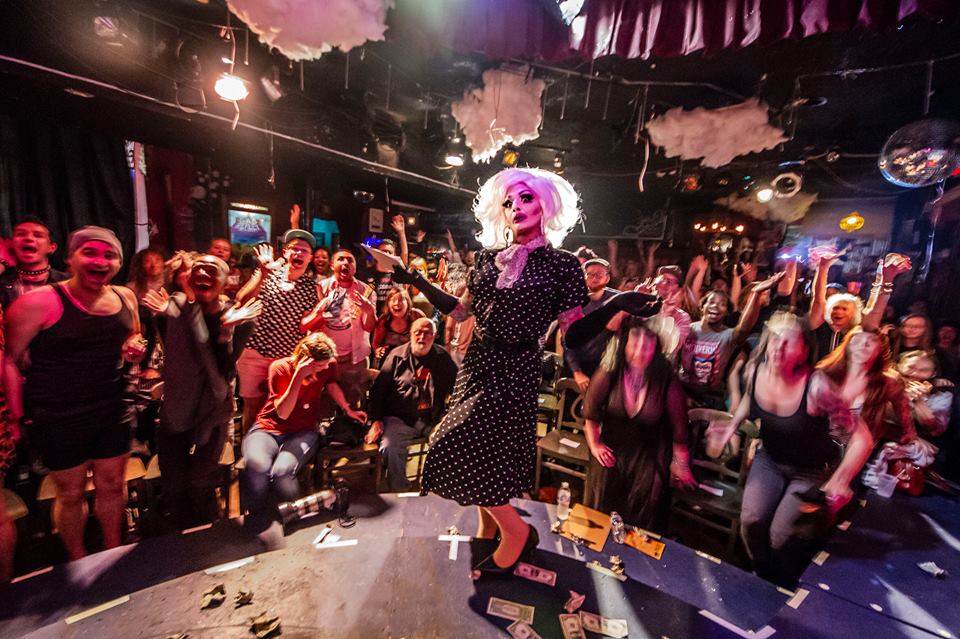 The New Orleans Drag Workshop Presents
Draguation


2nd Show Added Due to Popular Demand

Join the Headmisteress, the legendary Drag Icon Vinsantos, as they host the latest Draguation Ceremony for the infamous New Orleans Drag Workshop. The NODW is the world's only drag university. The students go thru a 12 week course learning from some of the best performers, choreographers, make up artists, wig makers and producers in the business - all to create one over the top performance for the Draguation Ceremony. There is no other event like this anywhere - join us and find out why the NODW has made New Orleans famous for the art of drag.

The New Orleans Drag Workshop is turning 10!!!! No, not 10 years, but 10 wild, wacked out, heartfelt and transformative cycles turning regular everyday humans into FIERCE DRAG performers. It's hard to even comprehend that this little project that we started back in 2013 that has released some of New Orleans' greatest Drag Talents continues to grow and diversify the Drag Culture of our beautifully broken town. Not only has every Draguation Ceremony seen SOLD OUT crowds, but the last two cycles have boasted TWO sold out crowds back to back. This new bunch of of misfits have been working their contours and highlights to the bone to impress you and deliver the BEST NIGHT EVER! Doors at 10, show at 11.