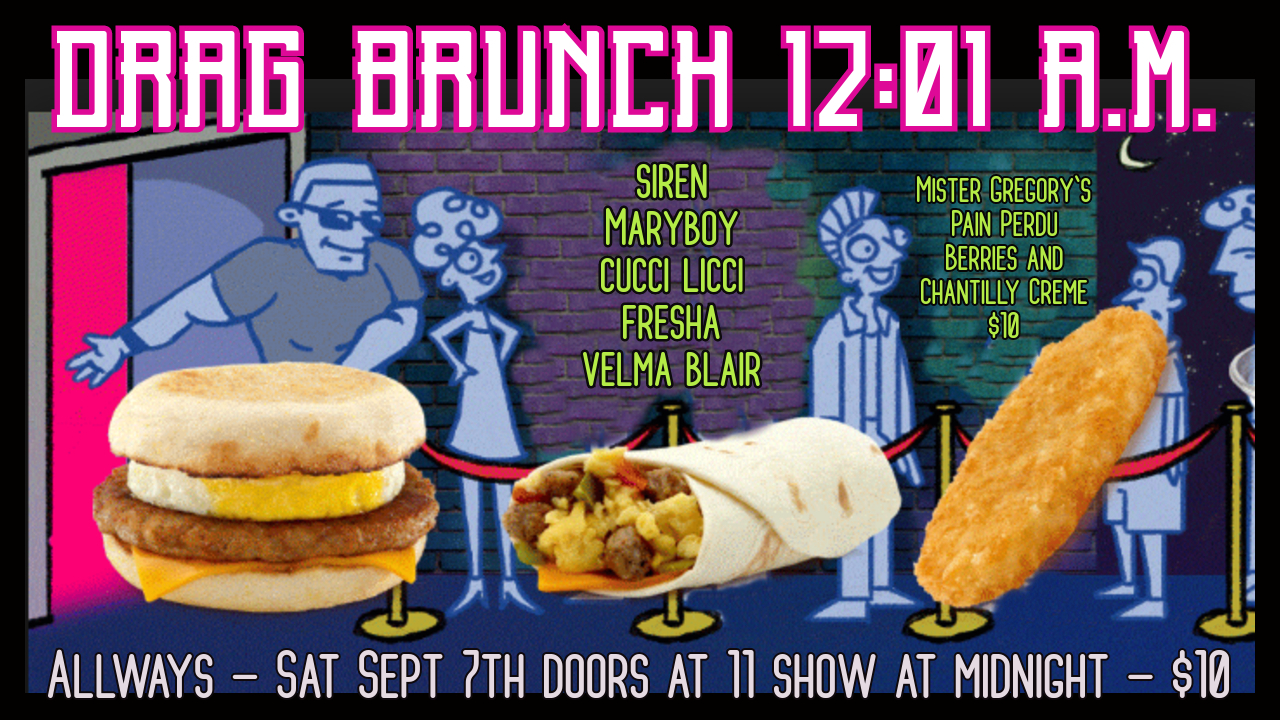 Because you sleep in on the weekend
Drag Brunch 12:01 A.M.
Do you always miss Drag Brunch because you stay out too late in the Quarters and just can't get up in the morning? Now you don't have to miss anything with DRAG BRUNCH 12:01 A.M. at the Allways Lounge. An over-the-top showcase of tasty Drag acts and an even tastier hot plate.

Doors at 11, show at Midnight! Featuring a cast of New Orleans Cutest and Craziest Queens including Siren, MaryBoy, Cucci Licci, Fresha, and Velma Blair.

Mister Gregory will be dishing up a hot plate of Pain Perdu with fresh berries, cane syrup and chantilly cream for $10.