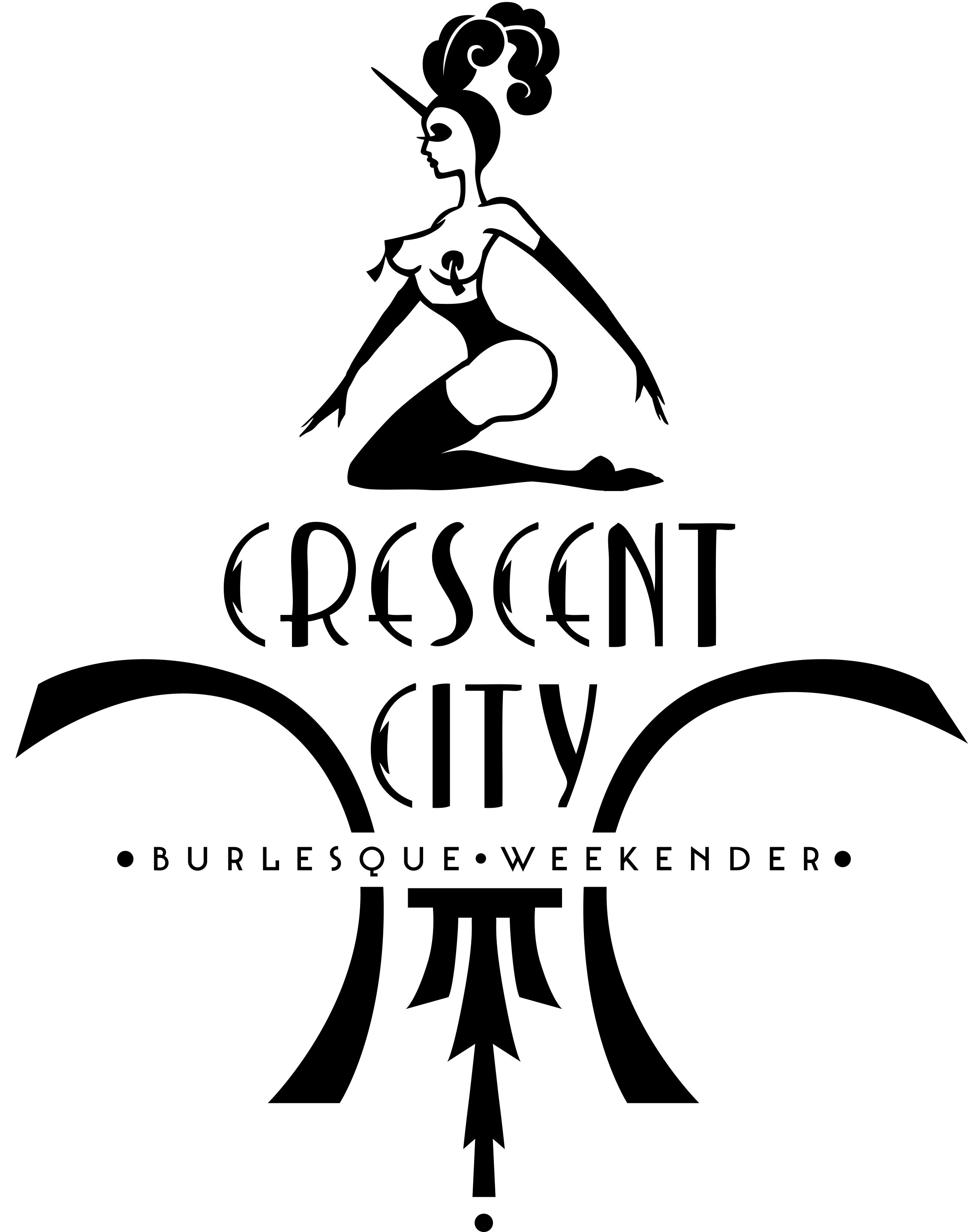 Crescent City Burlesque Weekender
9/19-21. Doors @ 9, Show @ 10. Check ticket for show date!
We welcome you to the second annual Crescent City Burlesque Weekender at The Allways Lounge! A Weekend Pass will admit one person to all three events. Individual tickets may also be purchased for each night. All tickets sales are final.
All shows take place at The Allways Lounge: 2240 St. Claude Ave in New Orleans.
Doors at 9pm, shows at 10pm.
*NOTE: Seating is limited and we are unable to take reservations. Please arrive early to get seats!!
Thursday, September 19th:
Kick-off Showcase: Get the juices flowing with the first of three spectacular shows featuring performers from across the Nation!
Angela Eve
Brandy Snifter
Candy Snatch
Dawn DrapeHer
Lily Liqueur
Madame B. Ovary
Nadi A'marena
Portia Favro
Poseidon S Davenport
Friday, September 20th:
Unicorn Christening: Join the fun and find out who will be crowned the next Reigning Unicorn! Special step-down performance by our very own Reigning Unicorn of Burlesque 2018, Ariana Amour!!
Boo Bess
Eros S Guillen
Dane Baxter/ Expecta Patrone
Ivory Fox
Lune Noirr
Nona Narcisse
UmA ShAdow (馬A車道)
Rusty Note Wrong / Wrong Note Rusty
Saturday, September 21st:
Saturday Night Mass: Cleanse yourself from a weekend of sparkly debauchery with...more glitter!! Come on down and celebrate the closing night with our featured headliners from across the nation!
Starring:
Aria Delanoche
Bella Blue
Elektra Cute
Media Noche
Moscato Extatique
Po'Chop