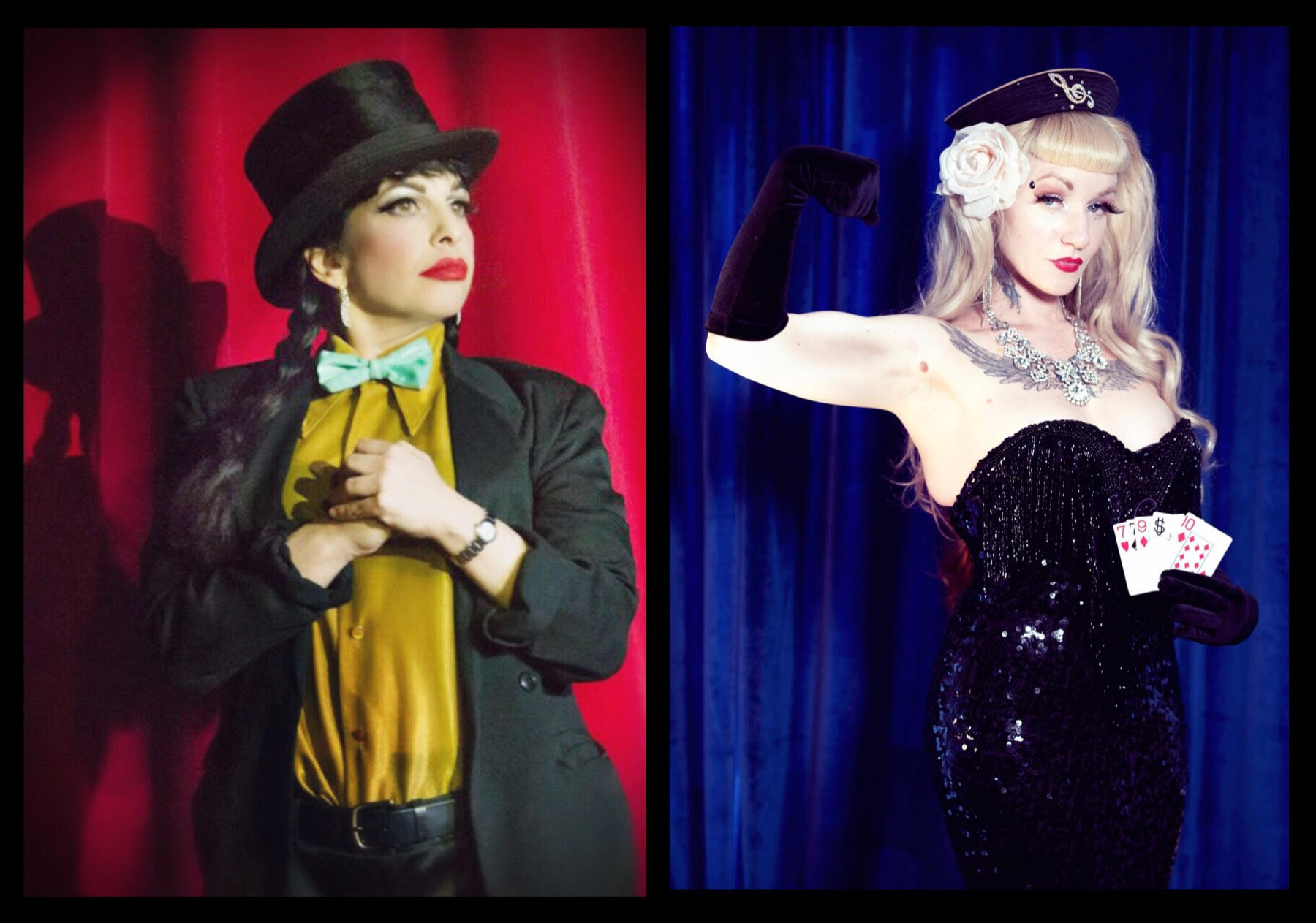 A Night of Magic: Tanya Solomon & Sansa Asylum
Queens of the New Orleans circus underground Tanya Solomon and Sansa Asylum are back in New Orleans for one night only! Don't miss this evening of magic, mystery, and mayhem.

"Tanya Solomon: Truth Assassin" features startling effects including live fish appearing from nowhere, blindfolded targeting with a knife, baffling sleight of hand, and things you never knew could be done with creamed corn.
In this one-woman magic show, the astonishing and the absurd converge in a delightfully unsettling theatrical experience. You will leave feeling like a carnival has arrived in the night and turned reality upside down.
Logic and laws of nature guaranteed violated!
With special guest Sansa the Singing Mindreader. Sansa sings, dances, and connects with her audience using the power of telekinesis. She's a musical pin-up cartoon who reads minds and makes audiences laugh!
Tanya Solomon has been a cast member of the Coney Island Circus Sideshow and the Bindlestiff Family Cirkus, and the producer of Force Majeure Vaudeville. Previously a clown and a sideshow artist, she has specialized in magic for the past several years, and is on her second national tour with "Truth Assassin". www.tanyasolomon.net

Sansa Asylum toured for 10 years with the Yard Dogs Road Show, as well as performing with Pretty Things Peepshow and the Vau de Vire Society. She lives in Los Angeles, and has been featured in Spin and High Times magazines. www.sansaasylum.com