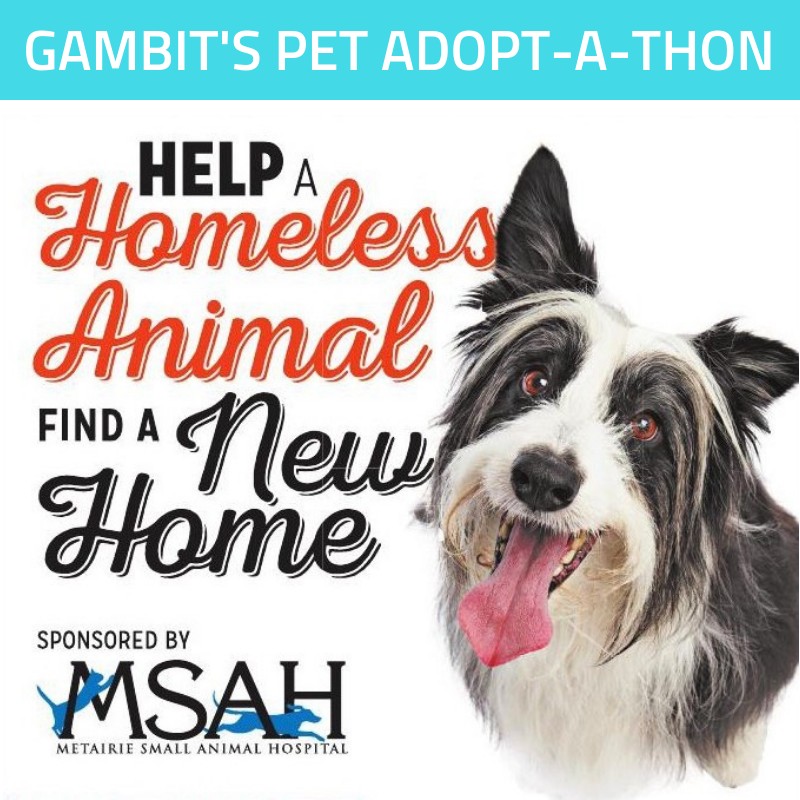 Gambit's Summer 2019 Pet Adopt-A-Thon
Deadline to donate: July 3
Online sales have ended. Contact Sandy Stein at (504) 483-3150 or sandys@gambitweekly.com.
Make a $25 donation to sponsor a pet from a local shelter.
A photo of a local adoptable pet will run in the July 9th PETS section of Gambit with your name credited as the pet's sponsor.
A Gambit reader will see the adorable animal and rush to the participating shelter to give the featured pet a forever home all thanks to you!
Learn more about Metairie Small Animal Hospital.