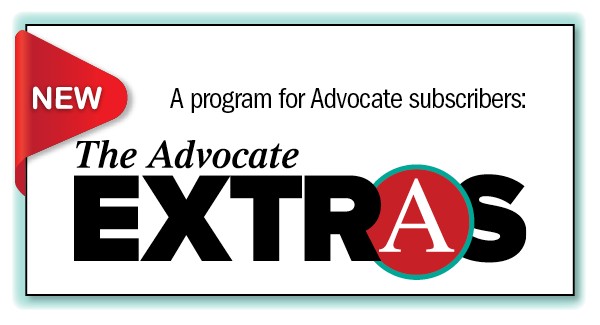 Coffee & Cartoons with Walt Handelsman
NEW program for Advocate subscribers: The Advocate Extras
Join us for the first of The Advocate Extras exclusive events!
Meet Walt Handelsman,
The Advocate's two-time Pulitzer Prize–winning editorial cartoonist
during an exclusive presentation and book signing of his latest book.
Saturday, May 4th
2pm
The Advocate
10705 Rieger Road, Baton Rouge, LA
Must register in order to attend
Books will be available for purchase.
$20 each
Payment by cash (exact change only), check or credit card
This event is free and open to members of The Advocate Extras.
About The Advocate Extras:
This new free program is open to Advocate subscribers and will provide our loyal customers additional perks and rewards beyond the quality journalism we deliver each day . You will be periodically contacted with the opportunity to take part in exclusive events, receive discounts or deals from Advocate business partners, and much more. Enjoy!