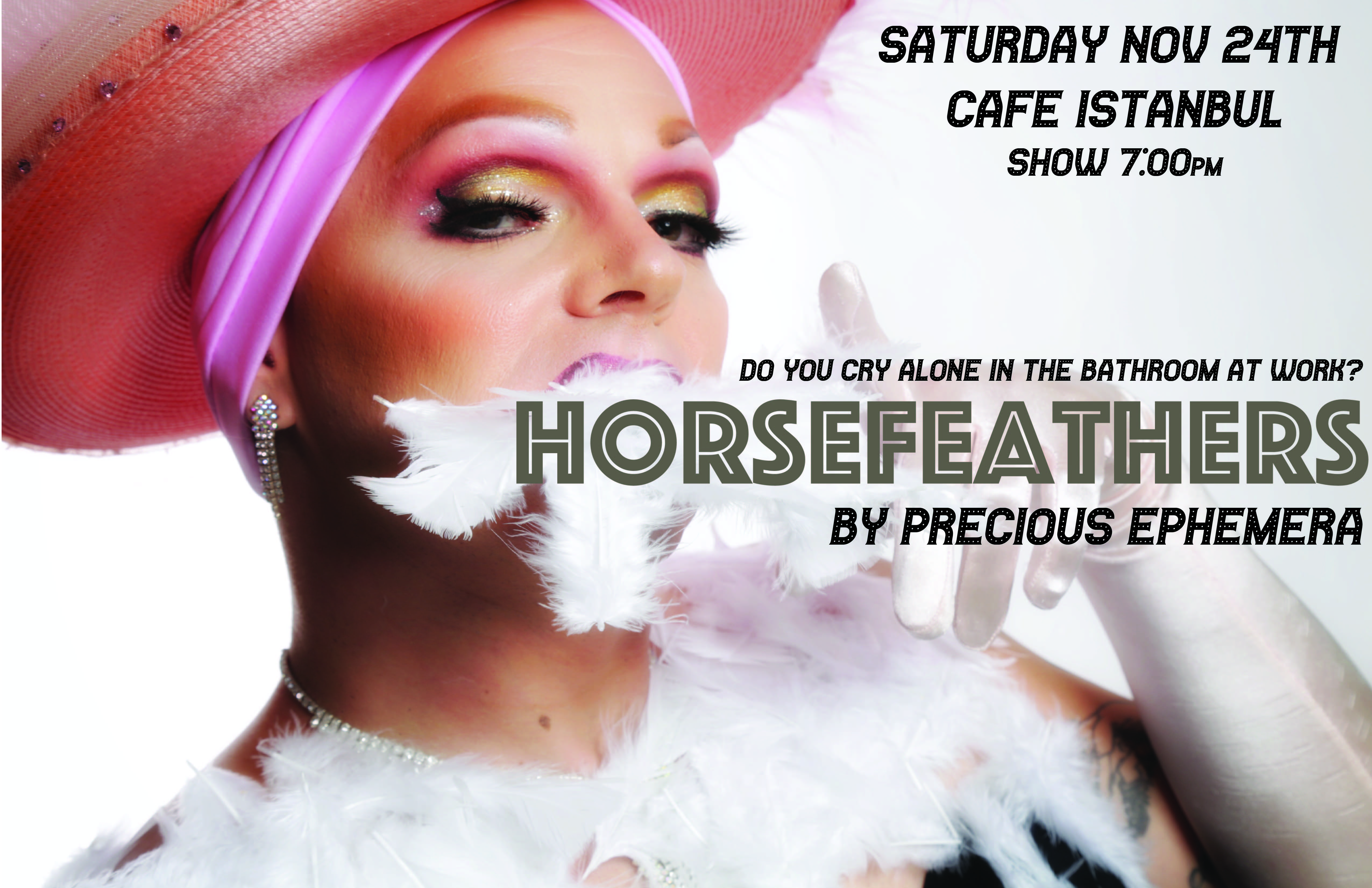 Horsefeathers! by Precious Ephemera
Sat, Nov 24, 2018 at 7pm
18+
drag
drag show
burlesque
comedy
theater
performance art
variety show
gay and lesbian
LGBT
Queer
Precious Ephemera welcomes you to a spectacular spectacle of Uplifting Absurdist Comedy, Burlesque, and Variety that celebrates the sensational qualities of the human experience!
Do you cry alone in the bathroom at work? Finish off arguments hours later in the shower? Still recovering from that tryptophan and family hangover? Well keep your chin up! Cuz gosh darn it - people like you!
Pure malarkey! Balderdash! Horsefeathers!
STARRING
All the way from Austin TX and the House of Famous...
esteemed ecdysiast of gender illusion
SELMA BAWDY (standard rates apply)
Featuring...
This is a tribute to the zany, show stopping performances that reminisce the stages of the Ziegfeld Follies. Entertainment that's sure to keep you clutching your pearls and holding your breath. Forget all your troubles, forget all your cares and join Precious Ephemera for an evening to remember!
A portion of proceeds contributes to The Inherently Valid Fund