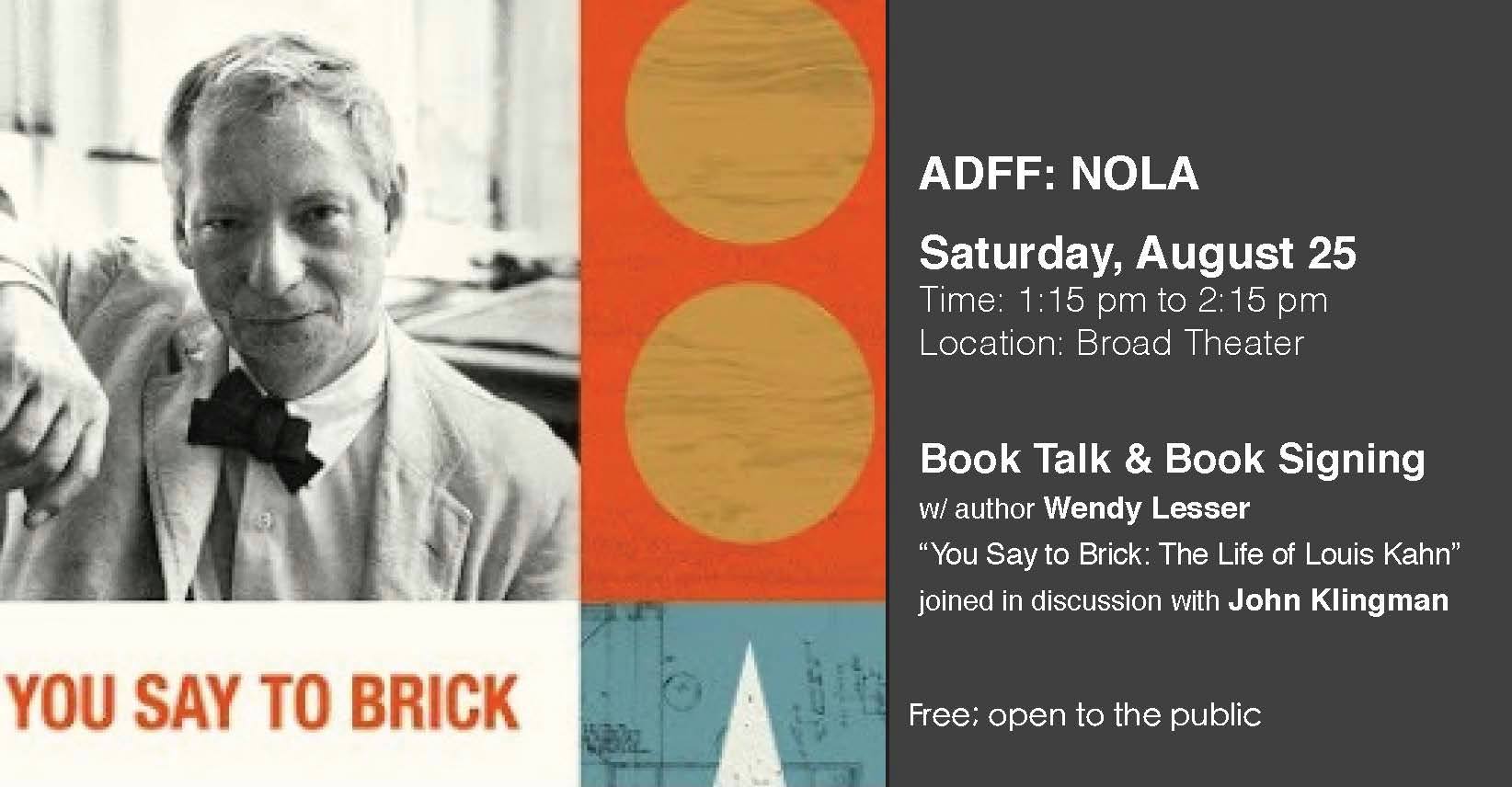 Saturday, August 25, 1:15pm: Book Talk with Louis Kahn biographer, Wendy Lesser and John Klingman
Sat, Aug 25, 2018 at 1:15pm
On Saturday August 25, 1:15 pm: join us for a special book talk and signing by award-winning, author Wendy Lesser of "You Say To Brick: The Life Of Louis Kahn. The event will take place at the Broad Theater. Ms. Lesser will be joined in a discussion with John Klingman former architecture professor at Tulane University. According to the New York Times Book Review "Wendy Lesser's You Say to Brick is easily the most complete narrative of Kahn's life and career, magnificently researched and gracefully written."
―Inga Saffron, New York Times Book Review
We thank Wisznia Architecture + Development for sponsoring Ms. Lesser's accomodations.