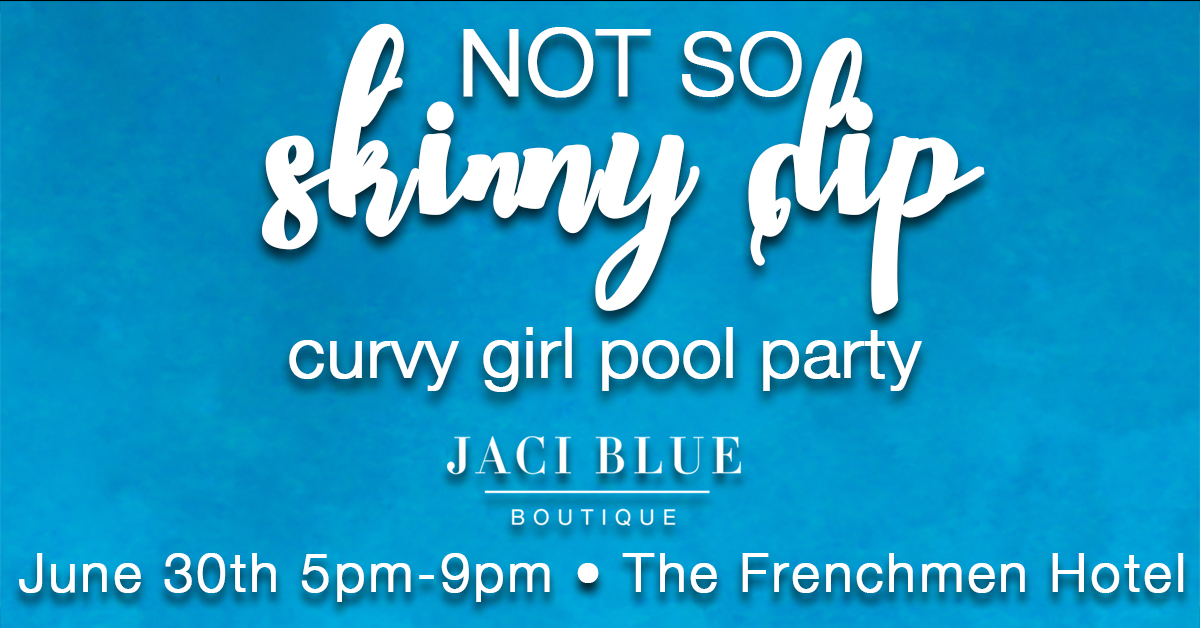 Not So Skinny Dip: Curvy Girl Pool Party


#NotSoSkinnyDip

Tickets for this event have sold out.

Jaci Blue Boutique is excited to host our first ever Not So Skinny Dip: Curvy Girl Pool Party. An event designed to create space for plus-size women to feel comfortable and joyous in our bodies. Come eat delicious food, sip yummy cocktails, take tons of selfies and dance the evening away while celebrating your uniqueness! #NotSoSkinnyDip

Special guest Chenese Lewis will be there to pass along any needed self-esteem and confidence to inspire us all.

Stay tuned for information regarding food pop-ups. Ticket price does not include food and beverage.

______

About Jaci Blue: Jaclyn McCabe, is a radical self-love coach and body positive advocate who believes beauty is a mindset, not a waistline. After spending too many years dreading the dressing room, she decided to create a space where plus-size women don't need to choose between clothes that fit and clothes that are fabulous. Jaci Blue, 2111 Magazine Street, offers women like her sophistication, exclusive access to bold prints, luxe fabrics and Jaclyn's signature style in sizes 12 and up.