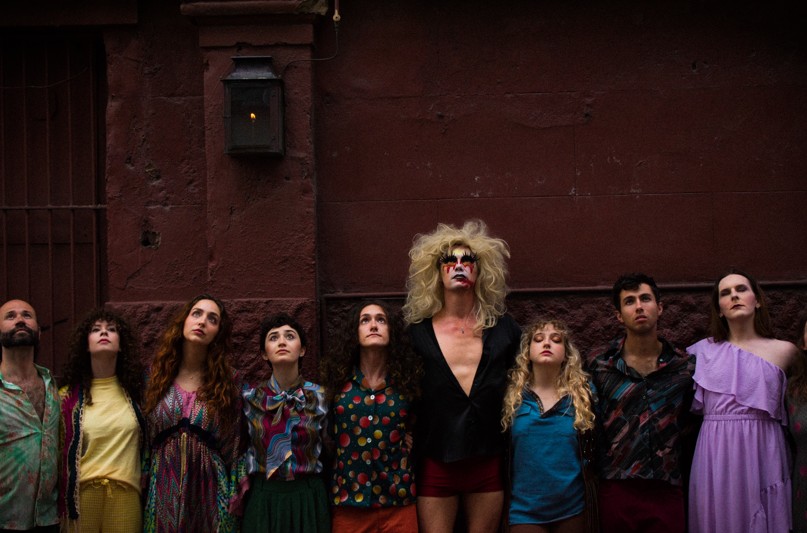 The UpStairs Lounge
Fri, Jun 23 at 8pm - Sun, Jun 25 at 10pm (Central)
On June 23-25, Mélange will commemorate the 50th anniversary of the deadliest fire in New Orleans history, when an arsonist set fire to The UpStairs Lounge, a popular French Quarter bar and safe haven for the LGBTQ+ community. During a time when being gay was declared a mental illness, and dancing with the same sex could be cause for an arrest, UpStairs provided a refuge where patrons could unmask and be themselves; living, loving, and even worshiping freely. Not only was the UpStairs Lounge arson the deadliest attack on the gay community at the time, but it remains to be New Orleans' deadliest fire. Thirty two lives were lost and deserve to be remembered. Through dance, film, spoken word, and elements of live music, dynamic stories of love and loss will unfold, bringing to life this quirky three room bar with red flocked wallpaper that held church services, presented charitable theatrical productions, and united their community in song, as they proudly sang United We Stand night by night. Meet Buddy Rasmussen, the entertaining and courageous bartender who led many to safety on the night of the fire and John Golding, married to Jane by day and out of the closet by night. Marcy Marcell, New Orleans' first person to impersonate Liza Minelli in drag had omens on that night that are forever haunting. Reggie and Regina, a breathtakingly beautiful and tragic love story will send chills up your spine. We present a cautionary tale of what internalized homophobia and hate can do and a celebration of life. Return UpStairs with us as we revisit our inaugural production to illuminate the lives of its patrons, honor its continuing spirit and relevancy, and reflect on the legacy that we must carry on in today's world.
The UpStairs Lounge is supported in part by the generousity of the New Orleans Theatre Association.
Run time: 1 hour and 15 mins, no intermission
Online ticket sales end one hour prior to performances. If you wish to purchase tickets less than one hour prior to a show, you will need to do so in person at NOMA. People are eligible to purchase $10 rush tickets at all non-sold-out performances. Rush tickets are available on a first-come, first-served basis 15 minutes prior to show time at the box office. Tickets boughts in advance will be released 5 minutes after showtime if unclaimed.
Café NOMA will be open for dinner service until 7:30pm and the bar will stay open until showtime at 8pm!
info@melange.dance, melange.dance