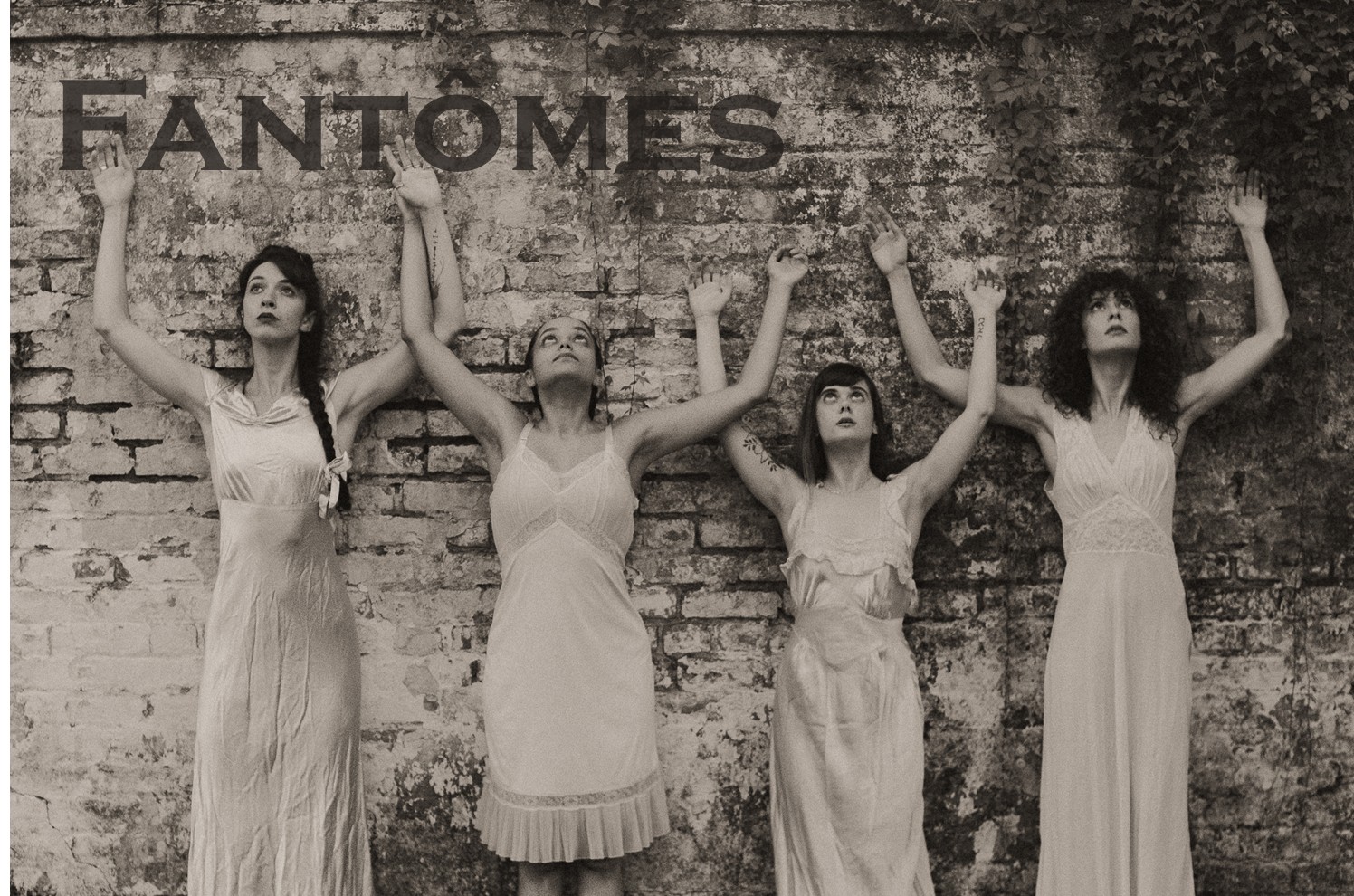 Mélange Dance Company Presents Fantômes
October 14-16, 2022 at 8pm
There is a house in New Orleans, they call the Rising Sun. In a city with old bones, the mystery and allure of those who came here once before remain…Mélange Dance Company presents Fantômes, a spooky time warp to the swampy beginnings of New Orleans, dripped in jazz music and sin, filled with old ghost stories and legends brought to life for the first time through contemporary dance and live music by Gabrielle Cavassa and Ryan Hanseler.

The legend of the The filles à la cassette who traveled by boat to Nouvelle Orleans, civil war soldiers roaming courtyards behind wrought iron gates, and prestigious ladies of the notorious red light district guide the audience on a tantalizing journey through the Vieux Carré, only to be terrorized by the jazz loving Axe Man, prompting all to jazz it for their lives on the evening of March 13, 1919. Notorious New Orleans ladies tell our tale, like Josie Arlington, Lulu White, the spirit of the French Opera House, and the dangerous women of Smokey Row; these women knew how to cleverly navigate the vice district in an era of scarce opportunity. Discover Julie, the beautiful ghost of love whose marriage dare ends in hypothermic tragedy on a Royal Street rooftop and Mily Bailey, the lost bride who still waits in white for her fallen soldier at the Dauphine Orleans Hotel. Twelve months and a day, we explore our signature cities of the dead and listen for the haunting bells of yellow fever. These stories of tragedy and triumph blur the lines between past and present, still breathing energy and life into our intricate city streets. Like Arlington's Flaming Tomb, we illuminate and honor the fascinating lives of these souls, encouraging healing and rest, and can't help but curiously ponder the curiosity of another world as we find harmony living among these unique and infinite spirits, and, what was in those caskets?
Fantômes is supported in part by the New Orleans Theatre Association and Louisiana Division of the Arts, Office of Cultural Development, Department of Culture, Recreation and Tourism, in cooperation with the Louisiana State Arts Council, as administered by the RAC. Funding has also been provided by the National Endowment of the Arts.
Online ticket sales end two hours prior to performances. If you wish to purchase tickets less than two hours prior to a show, you will need to do so in person at the Marigny Opera House. People are eligible to purchase $10 rush tickets at all non-sold-out performances. Rush tickets are available on a first-come, first-served basis 15 minutes prior to show time at the box office.