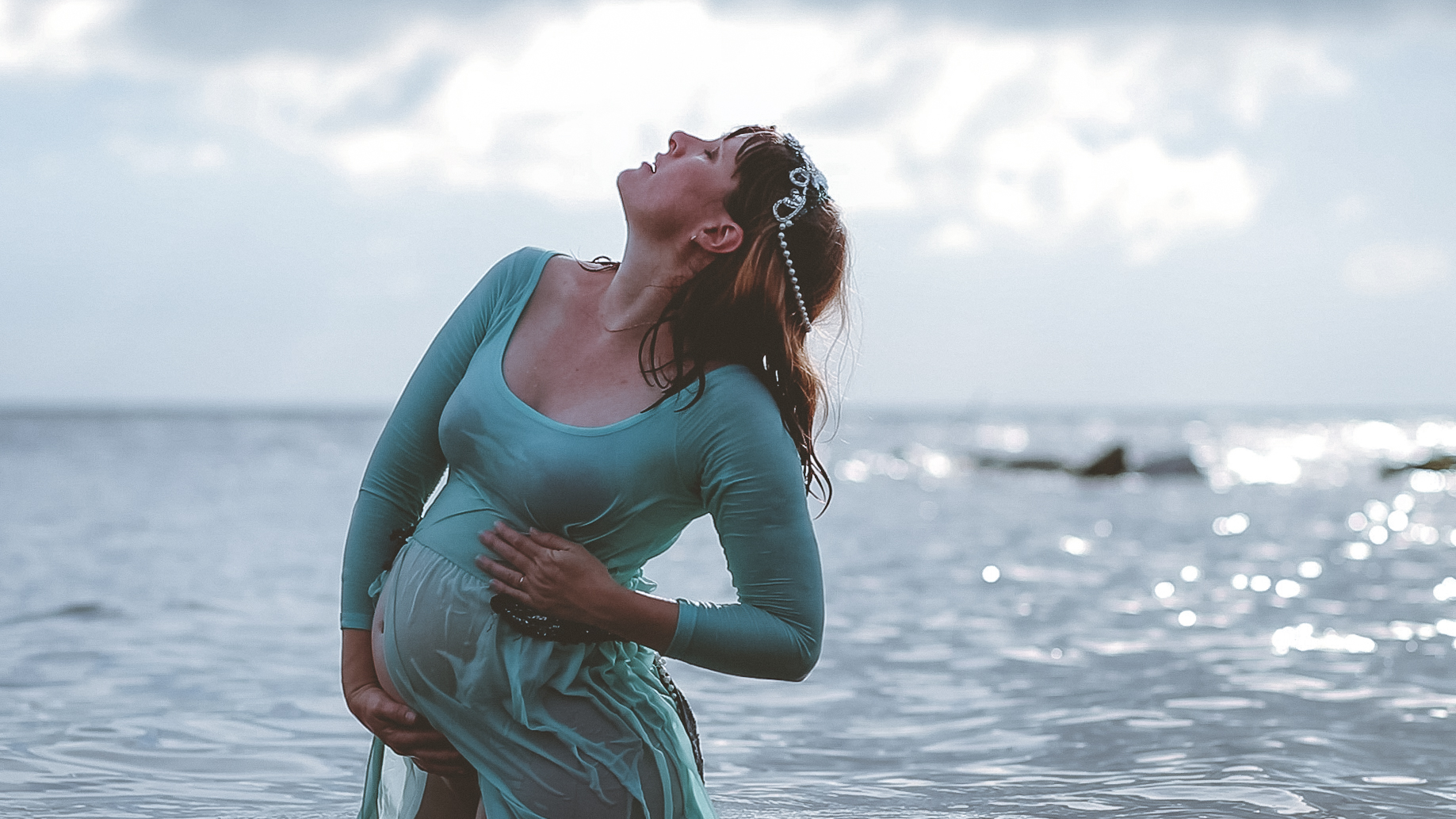 RISE for Mother Earth
April 22, 24 and 26 at 8pm
RISE for Mother Earth is an original, theatrical contemporary dance production presented in partnership with New Orleans Museum of Art in the NOMA Besthoff Sculpture Garden Amphitheater on April 22, 24, and 26 at 8 pm. The production is outside, with raised grass seating; please bring a blanket or chairs to sit on, and enjoy our long awaited premiere in the beautiful garden!
RISE immerses a surreal journey through the wonders of the sea, a boundless body that inextricably connect us all, as her currents regulate our global climate and her floor holds our planet's record of change. Dancers are abruptly swept by waves of warning into a tangled twist of fate, entering a warming world at our hands, a world that our oceans can no longer save us from. Cascades of climate narratives unfold in a series of uniquely moving narrative vignettes which uplift the voices of those on the frontlines of climate crisis, mother nature, and the scientists that have been warning us for decades, urging us to connect in our shared humanity and shared fate.

As we enter this new normal where rising seas, super storms, floods, deadly heat, drought, wildfires, ecological breakdown, petrochemical invasions, disease, forced migration, and global conflict dominate, we are confronted with the reality of the climate clock that ticks quickly. We face a countdown in less than a decade of time to act towards a just transition away from fossil fuels in order to limit global warming to 1.5C and salvage a livable future on our beautiful Mother Earth for future and current generations. Will we act in time to turn the tide?
RISE includes original music recorded by Les Cenelles, as part of our collaboration telling the story of Goldman Environmental Prize winner Sharon Lavigne of RISE St. James in her fight against the invasion of Formosa Plastics in St. James Parish. In cooperation with Louisiana Sea Grant, RISE features Grand Isle oral diaries of residents of our last inhabited barrier island on the Gulf Coast, a haunting picture of beauty and disappearance, serving as a metaphor for our own place on Earth as sea levels continue to rise. We are also thrilled to collaborate with Climate Clock, melding art, science, technology, and grassroots organizing to get the world to #ActInTime.
Run time is approximately 1 hour, 30 mins with a brief intermission. There will be a cash bar. Seating is on raised grass; please bring a chair or blanket, and enjoy a beautiful evening of dance, music, and nature!
Photos by Hannah Bahney, Tomas Orihuela, and Kristy Ganssle