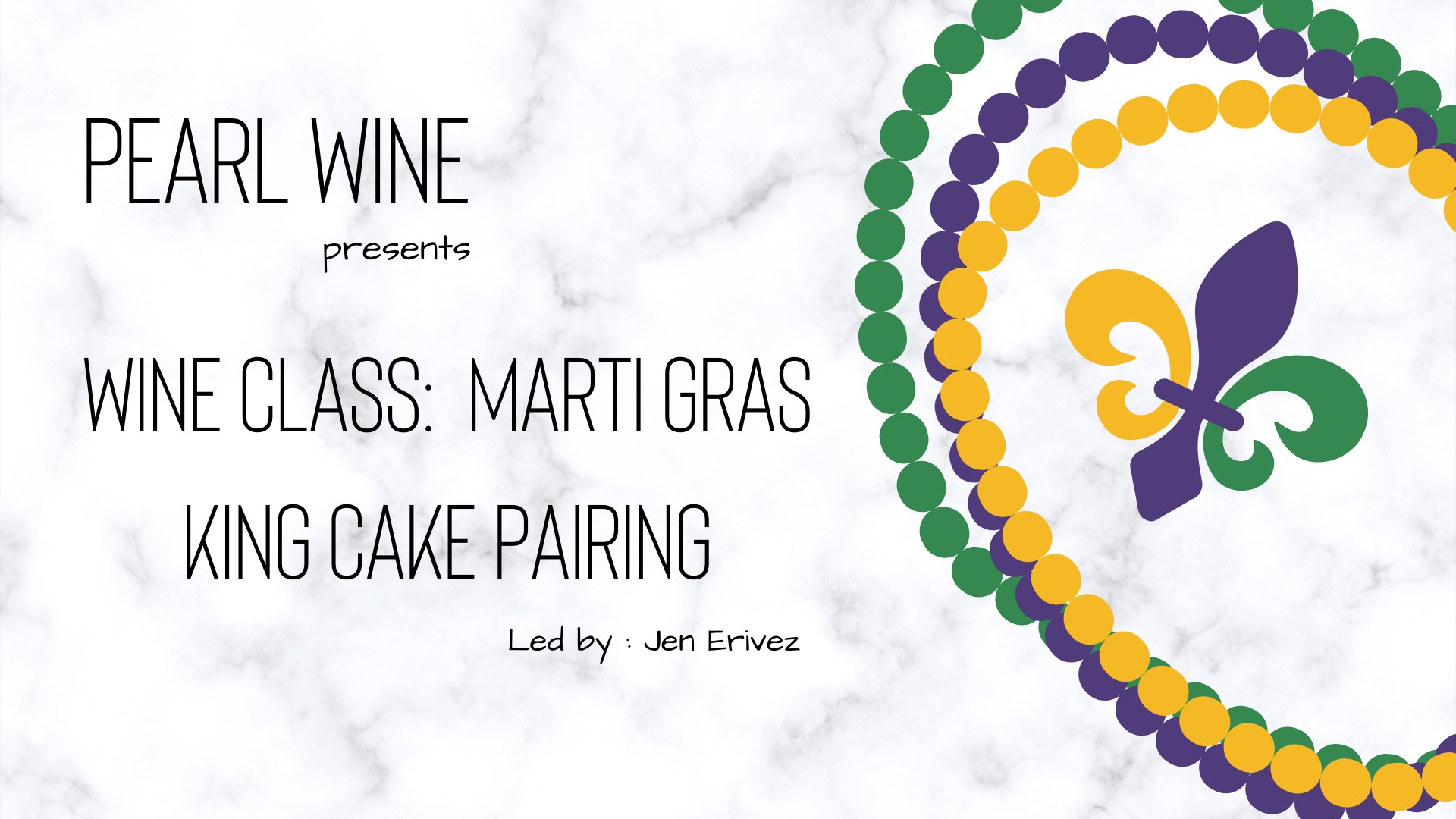 Wine Class: Marti Gras Pairing
Wine Class: Marti Gras King Cake Pairing
Tuesday Feb 18th
6:30 PM
Led by: Jennifer Erivez
Tis the season for palate pleasing wines to pair with KING CAKE!!
But where to begin? Not to worry, our expert Jennifer Erivez has you covered.
This is not your average tasting, be prepared to learn something about wines you never knew before.
There is no better way to try before you buy, and be informed about your choice!
There will be KING CAKE to prove the pairing is legitimate. Who can argue with that?