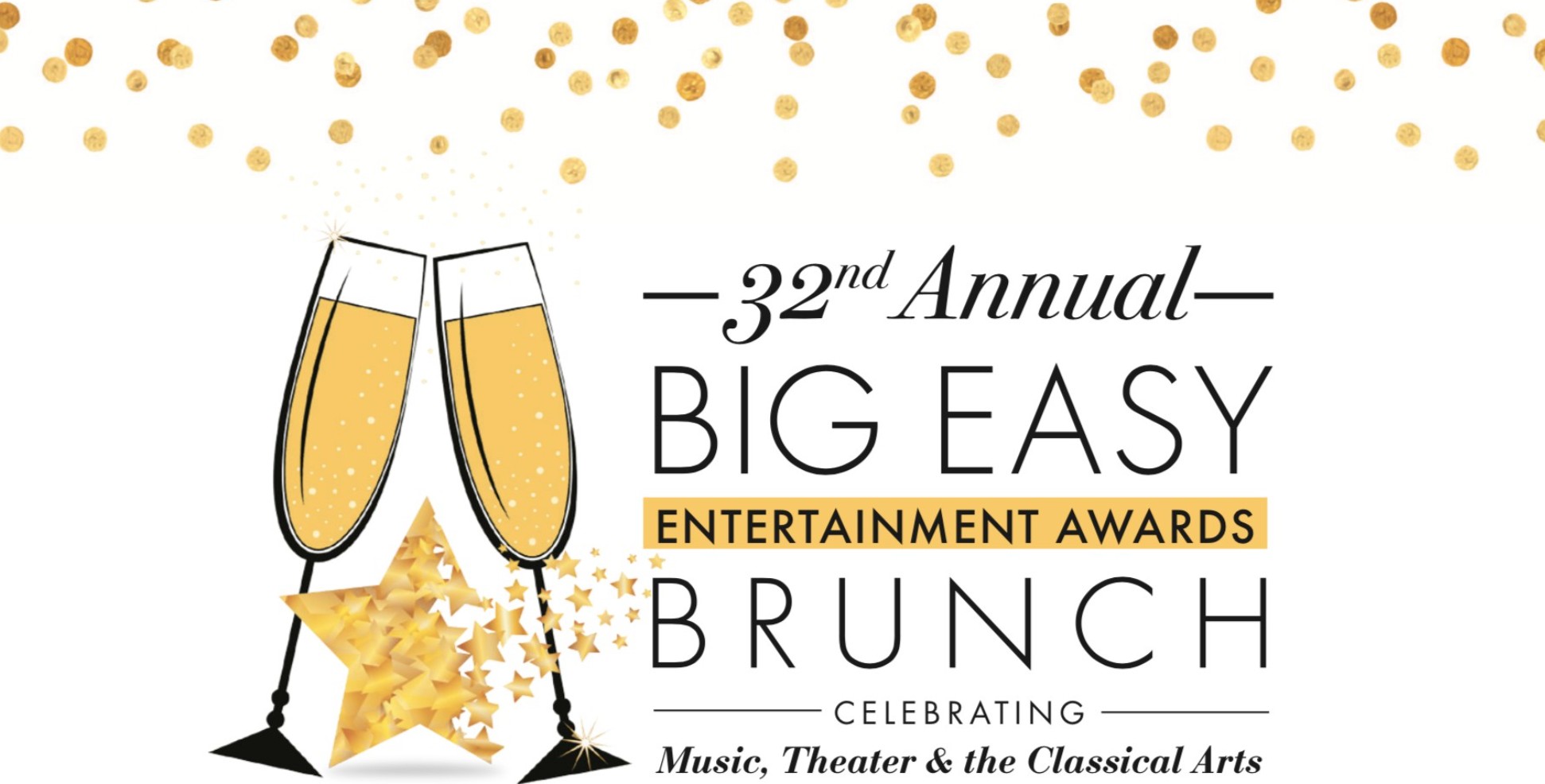 Louisiana Office of Tourism presents
The 32nd Annual Big Easy Entertainment Awards
This isn't your parent's Big Easy Entertainment Awards! Get ready for a new take on our famous event. Join us at our new venue, the spectacular Higgins Hotel, and rub elbows with the best talent in the city during a BRASSY BOOZY NEW ORLEANS STYLE BRUNCH with fabulous local entertainment!
New this year, all of our categories will come together (Music, Theater, Classical Arts, Dance) for the first time to celebrate the best that New Orleans has to offer in arts and culture. Winners will be announced in Gambit that morning and celebrated at the event. We will have performances from all disciplines, give away some major awards, and for the first time, socialize without interrupting the show!
For a full list of nominees go here: Music & Classical Arts or Theatre
PERFORMANCES FROM:
🤩 COREY HENRY & THE TREME FUNKTET
🤩 JOSHUA STARKMAN WITH JESSICA HARVEY AND THE DIFFERENCE
🤩 NEW ORLEANS KLEZMER ALL STARS
🤩 MELANGE DANCE COMPANY (Love Letters of World War II)
🤩 MATILDA THE MUSICAL AND MANY MORE!
Join us for an unforgettable afternoon with our new format!
Presented by Gambit. Sponsored by: The Louisiana Office of Tourism, The Higgins Hotel, Truly Hard Seltzer, Adler's Jewelry
This year's Big Easy Entertainment Awards is presented The Louisiana Office of Tourism
#OnlyLouisiana Music Ambassador Program.
For more information about the program, click here.
Take the Elevator Home promotional rate for attendees. The Higgins is pleased to extend an exceptional rate for Sunday evening for Big Easy Entertainment Award guests to enjoy an overnight at the hotel, experience the restaurants, relax and not have to worry about a drive home after the celebration. The special rate for Sunday night April 5 is $105 for a single or double occupancy room, and just $375 for a one bedroom suite. A rate of $275 per guest room is available for Friday and Saturday night for any guests wishing to extend and make a weekend of it. Click here to book.