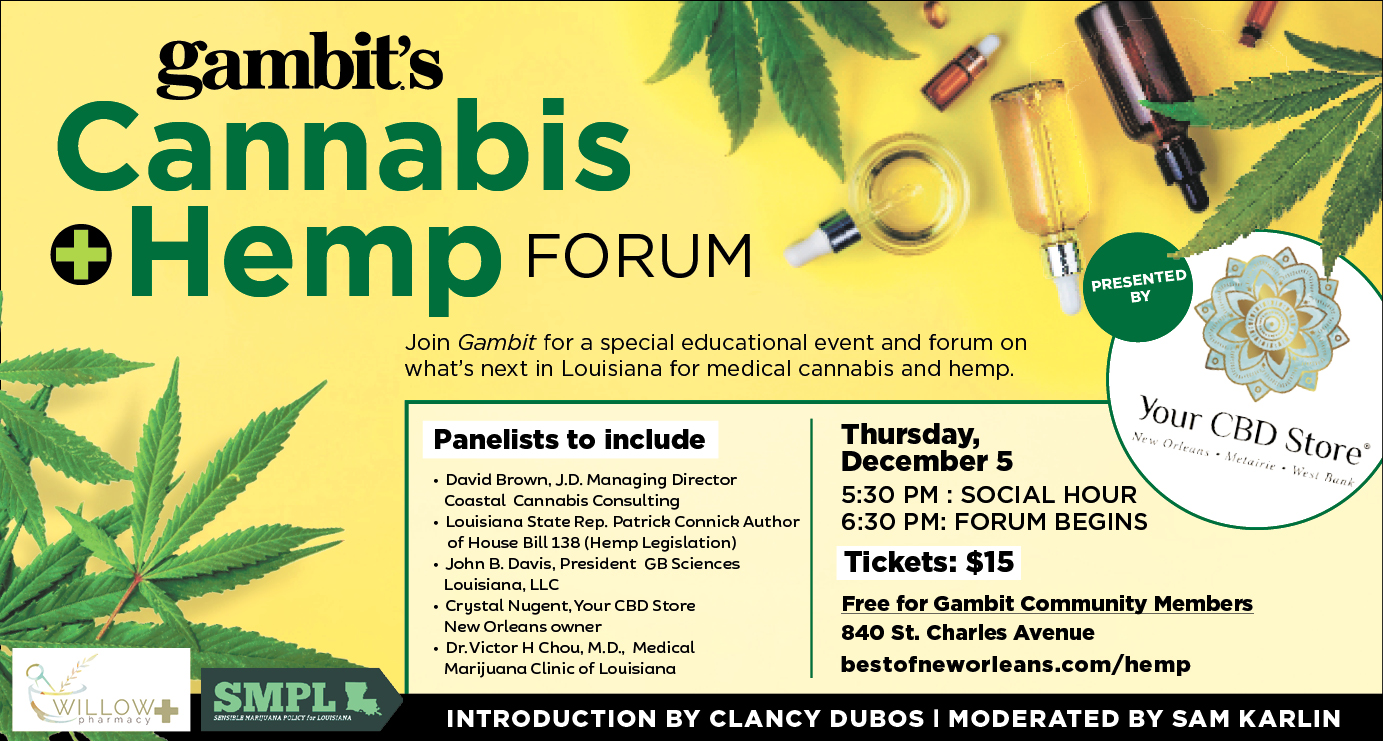 Gambit's Cannabis + Hemp Forum


presented by Your CBD Store
Thu, Dec 5, 2019 at 5:30pm
This event is free for Gambit Community Members (any level).
To join visit, bestofneworleans.com/member and one event ticket will be emailed to you.
Join Gambit for a special educational event and forum on what's next in Louisiana for medical cannabis and hemp on Thursday, December 5 at 840 St. Charles Avenue. Social hour begins at 5:30pm and the forum will start at 6:30pm.
The introduction will be led by Gambit's political columist Clancy DuBos and moderated by Sam Karlin.
Panelists to include:
David Brown, J.D. Managing Director Coastal Cannabis Consulting
Louisiana State Rep. Patrick Connick Author of House Bill 138 (Hemp Legislation)
John B. Davis, President GB Sciences Louisiana, LLC
Crystal Nugent, Your CBD Store New Orleans owner
Dr. Victor H. Chou, M.D., Medical Marijuana Clinic of Louisiana
All Gambit Community Members will receive (1) free ticket to the event. To join the Gambit Community, visit bestofneworleans.com/member.