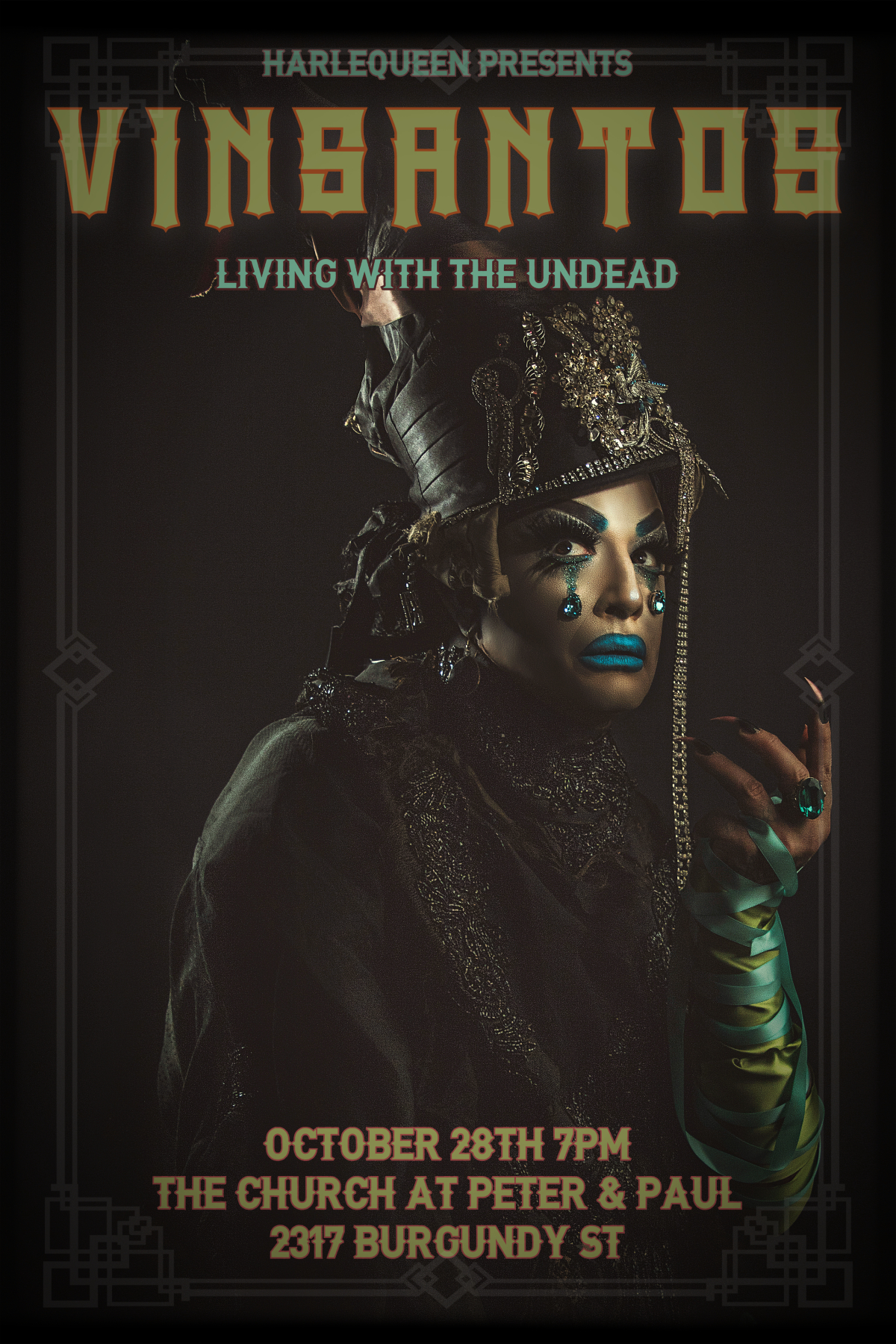 VINSANTOS - Living with the Undead
Vinsantos celebrates 10 years of living and performing in New Orleans with his latest solo show "Living With The Undead". Using piano, vocals, storytelling and film, Vinsantos recounts his days on the road living on a bus and performing to sold out crowds with Peter Murphy on his 40 years of Bauhaus tour with David J. Vinsantos will re create his live set that became the unexpected spectaacle that crossed the US and into and out of Canada. He will share his fond affections for his mentors, friends and crew and recount some of the hilarity that ensued on the ride of his life and the pinnacle of his career thus far. Vinsantos will also debut brand new material never played before human beings. This is a seated and highly intimate experience. The venue is all ages, but please use your discretion as this material is not suited for small children or adults with short attention spans. Consider this a night out at the theater, but in a grand church. Although Vinsantos identifies first and foremost as a Drag performer, this show will unfortunately not run on "Drag Time". (see above mentioned reference to a night out at the theater). Bring your tissues, but leave your issues at the door.
DOORS FOR THIS EVENT ARE AT 6PM AND THE SHOW STARTS PROMPTLY AT 7PM.

High Priestess Kook Teflon will lead an opening ceremony to enhance the voices of Grandmothers, Transmothers, and Fem'men.

This concert will take place in the newly and beautifully restored 19th century The Church at Peter & Paul Hotel.