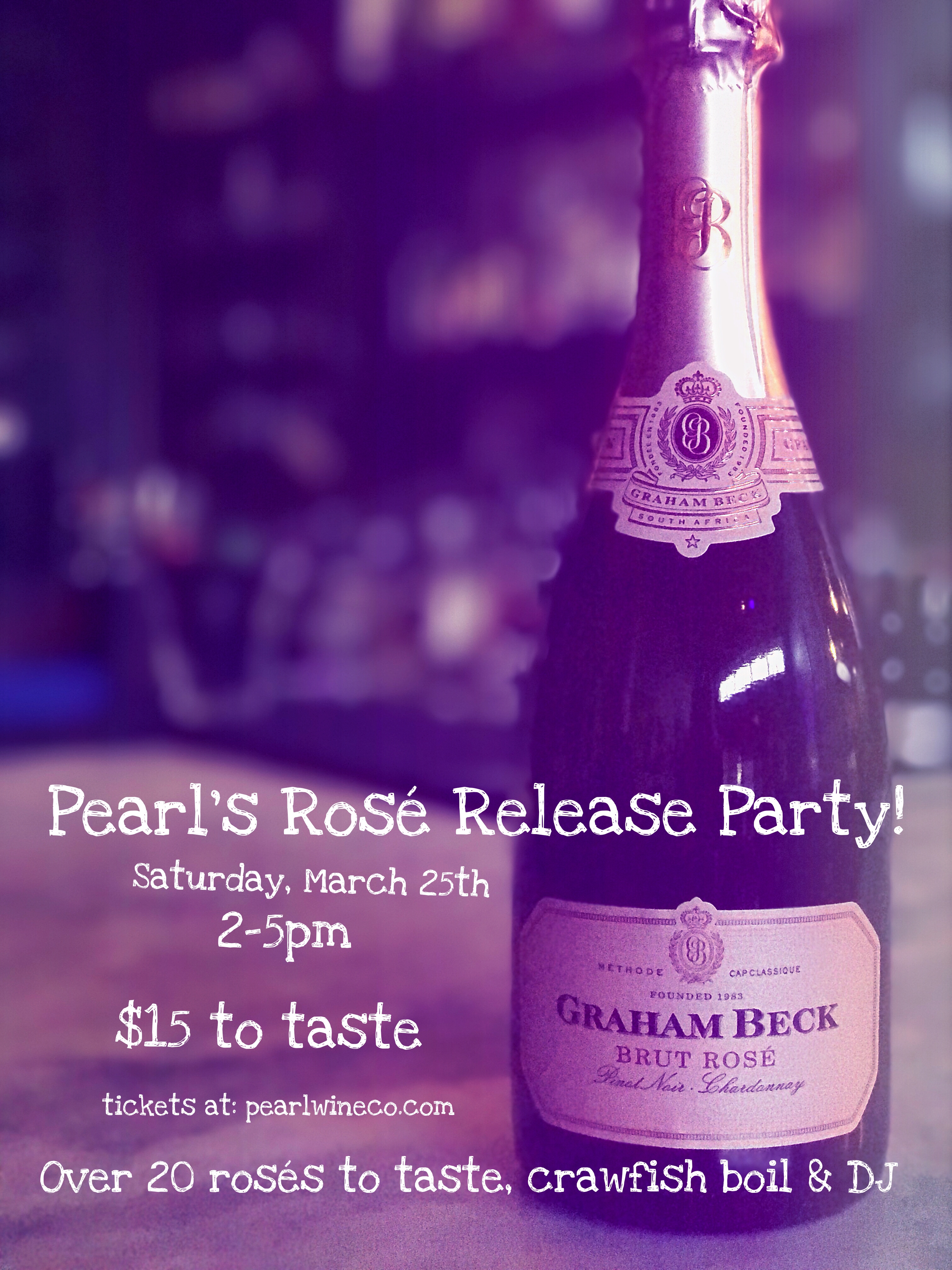 Pearl's Rose' Release Party
Sat, Mar 25, 2017 from 2pm - 5pm
The 2017 Rosé are here! Ready for you to take it down to pound town! We will have over 20 different rosés to taste, crawfish available in our parking lot and DJ Eric Bolivar.

Tickets go on sale at 11am March 1st and will be LIMITED to 120 people to taste Rosé!!! The link will be posted here and other Social Media.

Crawfish will be available separately for purchase and open to the public!
Mark your calendars to buy tickets so you don't miss this kick ass Rosé party!
The price of your $15 credit may be used toward the purchase of a bottle of Rose'.