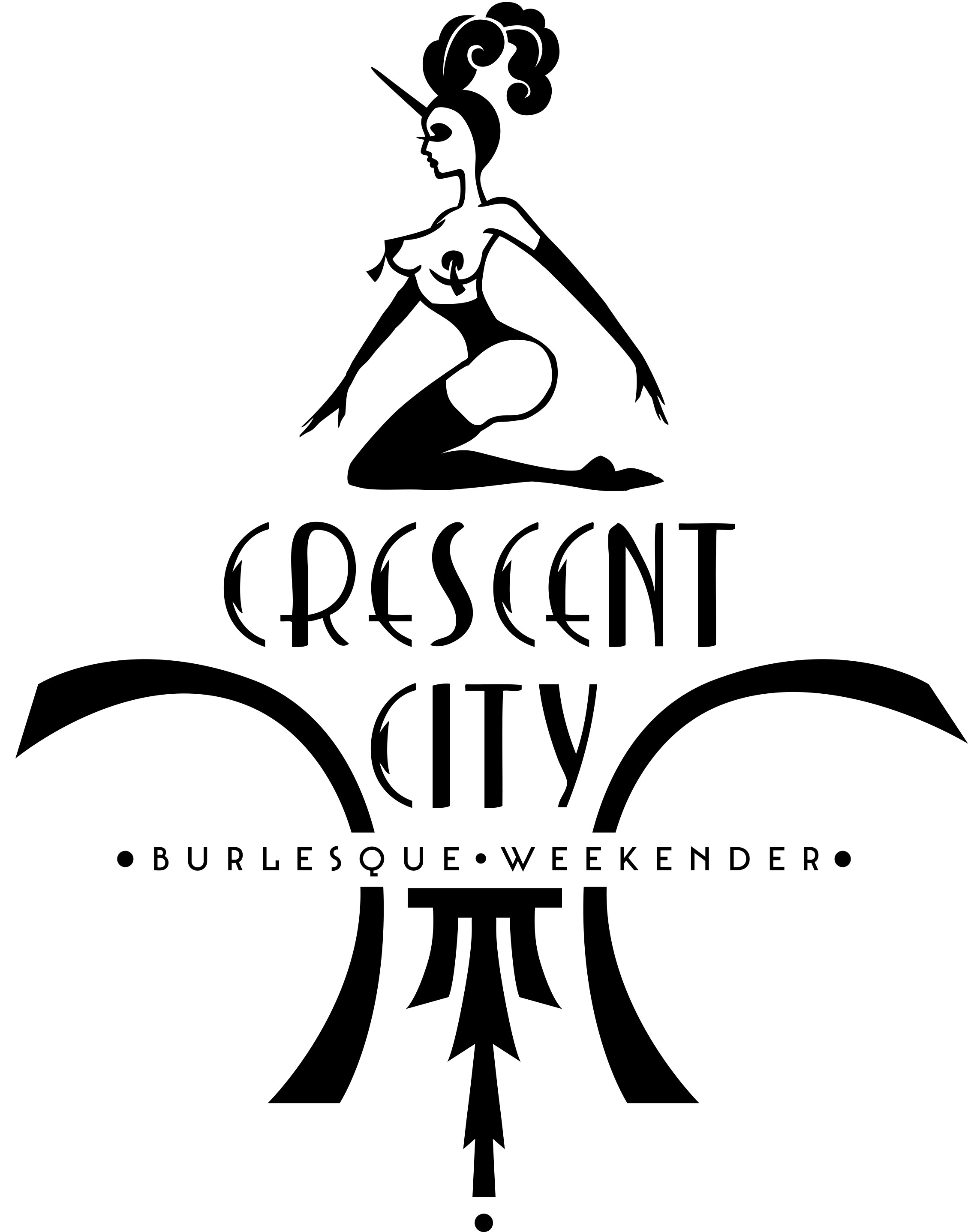 Crescent City Burlesque Weekender
Thu, Nov 29, 2018 at 9pm - Sat, Dec 1, 2018 at 11pm
We welcome you to the first annual Crescent City Burlesque Weekender at The Allways Lounge! A Weekend Pass will admit one person to all three events. Individual tickets may also be purchased for each night. All tickets sales are final.
All shows take place at The Allways Lounge: 2240 St. Claude Ave in New Orleans.
Doors at 9pm, shows at 10pm. Arrive early to get seats!**
**Seating is limited and we are unable to take reservations.
Thursday, November 29th:
Kick-off Showcase! Get the juices flowing with the first of three spectacular shows!
Featuring:
Boybarella Queen (INDY)
Femme Brulée (BOSTON)
Iron Fanny(NYC)
Juno (NOLA)
Magnolia Rouge (CHICAGO)
Noah Grey (CHICAGO)
Remy Dee (NOLA)
Hosted by Jeez Loueez and Lola Van Ella!
Friday, November 30th:
Unicorn Christening! Join the fun and find out who will be crowned our very first Reigning Unicorn!
Featuring:
Ariana Amour (NOLA)
Eros S Guillen (NOLA)
Franky Canga (NOLA)
Gaea Lady/Andrea Mattson (CHICAGO)
Lune Noirr (NOLA)
Precious Ephemera (OUTER SPACE)
Willy LaQueue (CHICAGO)
Xena Zeitgeist (NOLA)
Hosted by Bella Blue!
Saturday, December 1st:
Dirty Dime Peep Show! All we can say is- BRACE YOURSELVES for this heavy-hitting cast and one of the wildest shows in New Orleans!
Featuring:
Bazuka Joe (CHICAGO)
Bella Blue (NOLA)
Darlinda Just Darlinda (NYC)
Gigi Envie (NOLA)
Grand Mafun (NOLA)
Jeez Loueez (CHICAGO)
Tarah Cards (NOLA)
Vinsantos (NOLA)
Hosted by Rev. Brother Pastor Father Ben Wisdom!