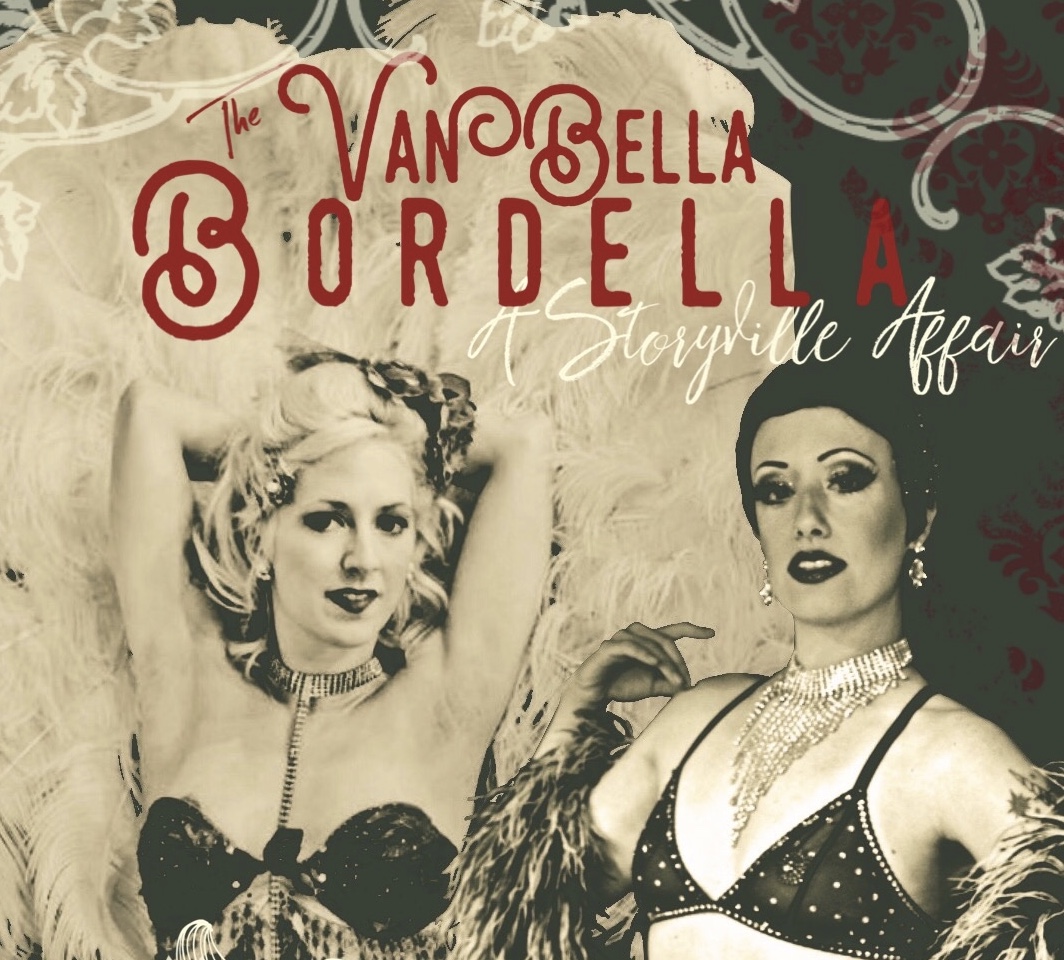 The Van Bella Bordella
August 3rd
Gravier Street Social
523 Gravier St.
Doors at 10pm
Show at 11pm
$15 advance tickets
$20 at the door

Lola Van Ella and Bella Blue join forces to bring you the return of The Van Bella Bordella! Leave your inhibitions at the door and step right in to the infamous house of ill repute!

The Van Bella Bordella is an immersive, storytelling burlesque experience. On August 3rd, you're invited to watch it all unfold at Gravier Street Social. Join Madam Lola van Ella and her intoxicating and charming courtesans Bella Blue, Boo Bess (New York), Jenny C'est Quoi (New York), Grandma Fun, and more for an evening of debauchery, scandal, decadent delights, and scintillating Victorian era brothel history.

The show utilizes comedy, live music, singing, and a variety of group and solo performances. Described as "mind blowing" and "sexy, hilarious, and unexpected," the Van Bella Bordella is a definite crowd pleaser that leaves audiences cheering for more.