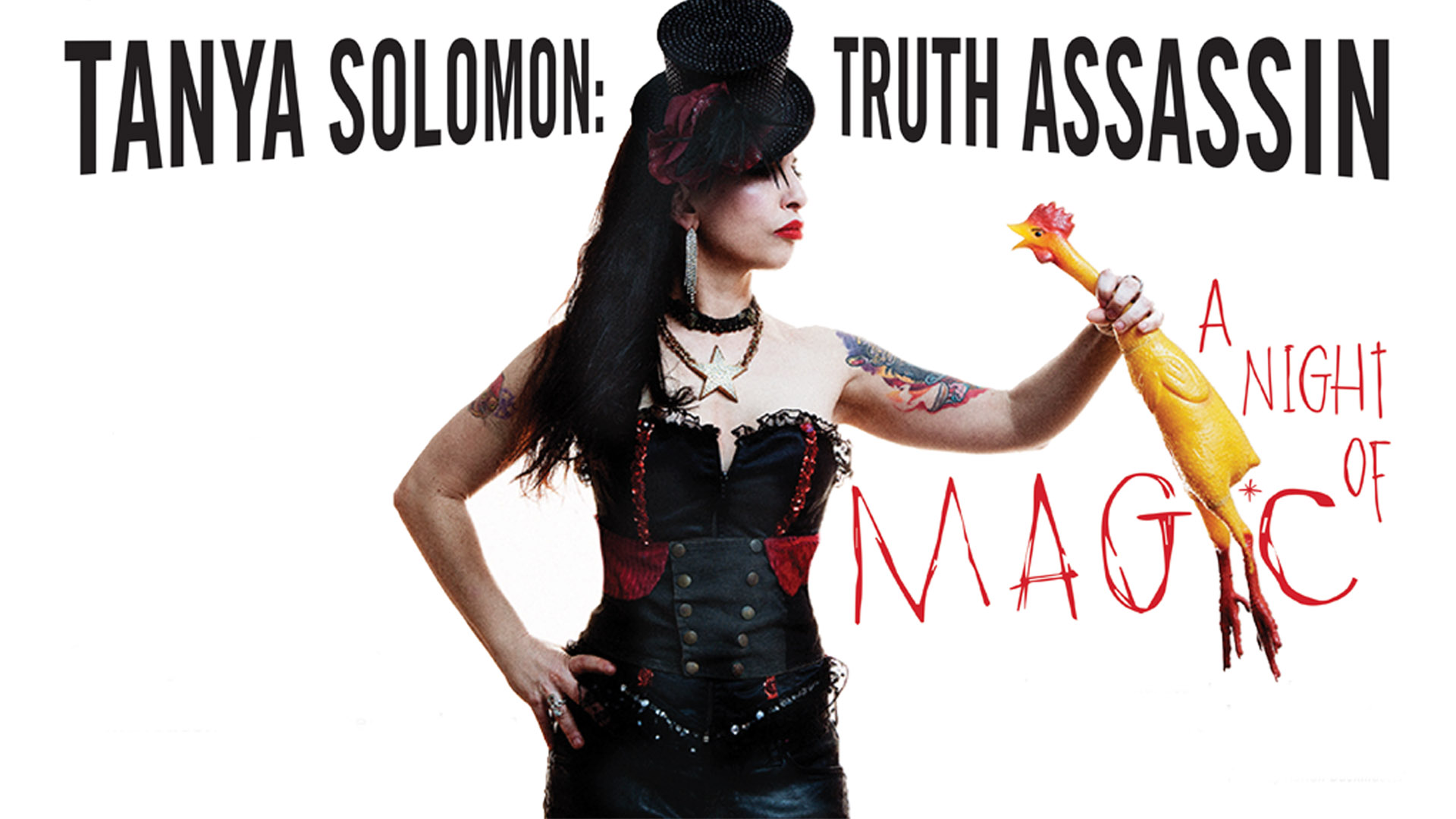 Tanya Solomon: Truth Assassin
July 21 & 22 at 8:30 p.m.
Tanya Solomon, touring magician and former producer of New Orleans' Wonder Farm Cabaret, pulls back into town for two nights of startling effects. In this one-woman magic show, the astonishing and the absurd converge in a delightfully unsettling theatrical experience. You will leave feeling like a carnival has arrived in the night and turned reality upside down. Logic and laws of nature guaranteed to be violated!