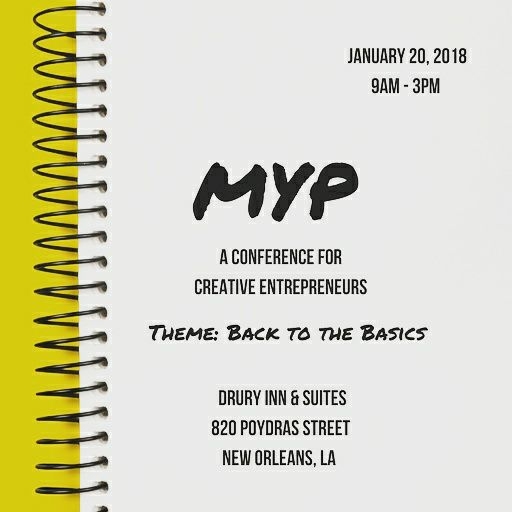 Are you an artist, artisan or creative entrepreneur? Join us for MYP: The Monetize Your Passion Conference on Sat. Jan. 20
Sat, Jan 20 from 9am - 3pm (Central)
What is MYP?
MYP is an interactive one - day conference for artists, artisans and creative entrepreneurs.
Oh, yeah...MYP is also just a shnazzy way to say "Monetize Your Passion". Read on....
Who attends MYP? .
Bloggers, Musicians, Poets, Performers and Solopreneurs. Freelancers, Filmmakers, Fashion Stylists, Biz Funders and VCs. Speakers, Coaches, Consultants, Content Creators and Culinary Artists. PR Pros, Marketing Mavs and Arts Org Administrators.
If you make, create, or build something...you need to be at this conference.
What will I Learn?
At the conference, you will learn how to:
- Launch, Build and Grow Your Business - Learn the Latest in Social Media Trends - How to Use Instagram/Facebook to Make$$$
- How to Turn Facebook LIKES into LEADS - How to Find and Maintain Work/Life Balance - How to Travel the Globe as an Artist -
How to Find Grant Opportunities to Fund Your Nonprofit and much more! .
Sponsor and Vendor Opportunities
Our conference sponsors and vendors will have the opportunity to connect with a diverse gathering of aspiring, emerging and established creative entrepreneurs. For more info, contact conference manager Chloe' DuPlessis by email at chloe.duplessis@gmail.com or by phone at (318) 422 - 4540.
Visit our Website!
For an overview of the conference, visit our website at www.mypconference.com.
Thanks for your interest and we'll see ya' at the conference!