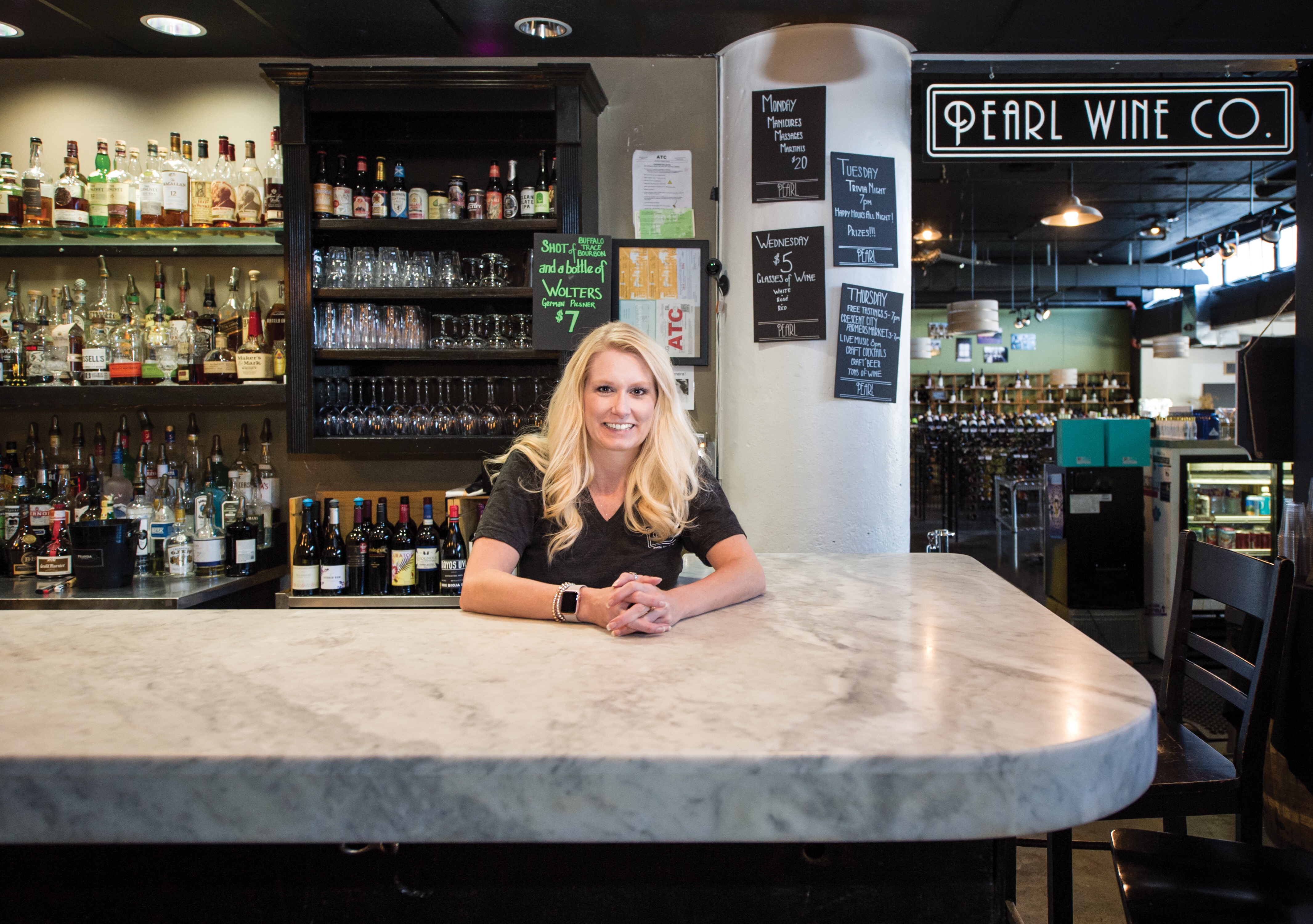 Women in Wine: Seminar with Winemaker Kristina Shideler of Arrowood
Wed, Jan 24 from 6:30pm - 8pm (Central)
Join us for the first in a series dedicated to Women throughout the Wine Business. This Seminar will focus on the process of winemaking in Sonoma. The follwing wines will be included from Arrowood Vineyards, let by Winemaker, Kristina Shideler. Enjoy a sample of each of the featured wines with an accompanying cheese pairing.
Arrowood Vineyards, Chardonnay 2013

Arrowood Vineyards, Cabernet Sauvignon Estates 2014

Arrowood Vineyards, Knights Valley Cabernet Sauvignon 2013

More will be added as it becomes available before the event.
Winemaker
KRISTINA SHIDELER
It didn't take long for Kristina Shideler to discover the allure of wine and the integral role it plays in cultures around the world. After traveling throughout Western Europe she developed a love of wine, particularly for Barolo and Bordeaux blends.
Born in San Diego and raised in Missouri, Kristina attended University of Missouri where she double-majored in Biochemistry and Agricultural Economics. In 2007, she interned with a Missouri winemaker, working her way from the vineyards and bottling line to the cellar. Kristina remembers the invaluable wisdom she recieved, "Taste everything you can get your hands on. Never stop learning and never get bored."
Following harvest stints in New Zealand, Kristina enrolled at the University of California Davis Viticulture and Enology Masters of Science program in 2009, specializing in viticulture coursework.
Kristina's next adventure took her to the steep vineyards of Neipoort Vinhos in Portugal's Douro Valley. She became fascinated by the unique complexities of mountain vineyards and studied how the dramatic interplay between climate and elevation as well as varying soil types are critical to making high quality wine. Kristina's subsequent experiences at Bodega Caelum in Mendoza, Argentina as well as Verite and Stonestreet in Sonoma County, California, cemented her desire to produce artisan Bordeaux wines reflecting the terroir of truly remarkable vineyard sites.
Kristina joined Arrowood Winery in 2015 as Winemaker. She works closely with the cellar and vineyard team to make wines of extraordinary balance, complexity, and beauty. Kristina is passionate about crafting distinctive Cabernet Sauvignons from Sonoma's diverse AVAs and vineyards along the western ridges of the Mayacamas Mountains.
In her spare time, Kristina enjoys running, cooking, and hosting food and wine pairing dinners. She also continues to travel the world to experience as many cultures and wines as possible and has recently focused her attention on exploring South America.