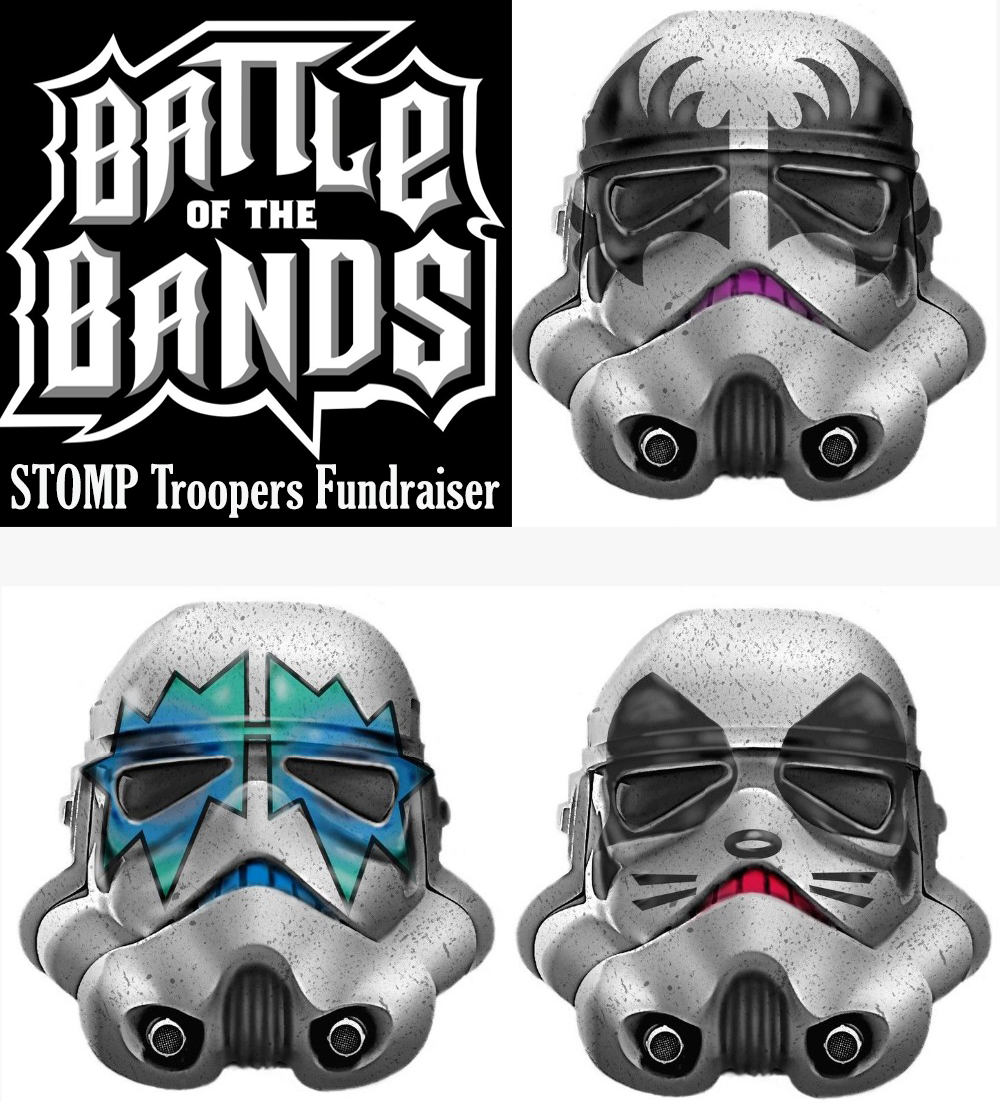 Battle of the Bands: a STOMP Troopers fundraiser


feat. Noisician Coalition, 501st Legion, & Preservation Hall guests
Sat, Nov 18, 2017 at 8pm - Sun, Nov 19, 2017 at 1am
Two bands enter. One band leaves.
The fate of the galaxy hangs in the balance, as the STOMP Troopers face off against the evil Noisician Colaition in an epic musical smackdown! Featuring 501st Legion and Kevin Louis of Preservation Hall. Beer by Second Line Brewing, Dat Dog truck, Wookie Cookie bake sale, sword swallowing by Ri Dickulous, fire spinning by Dixie Hinson, raffle, photo booth and more!
All proceeds benefit STOMP Troopers, the Chewbacchus parade special needs sub-krewe.