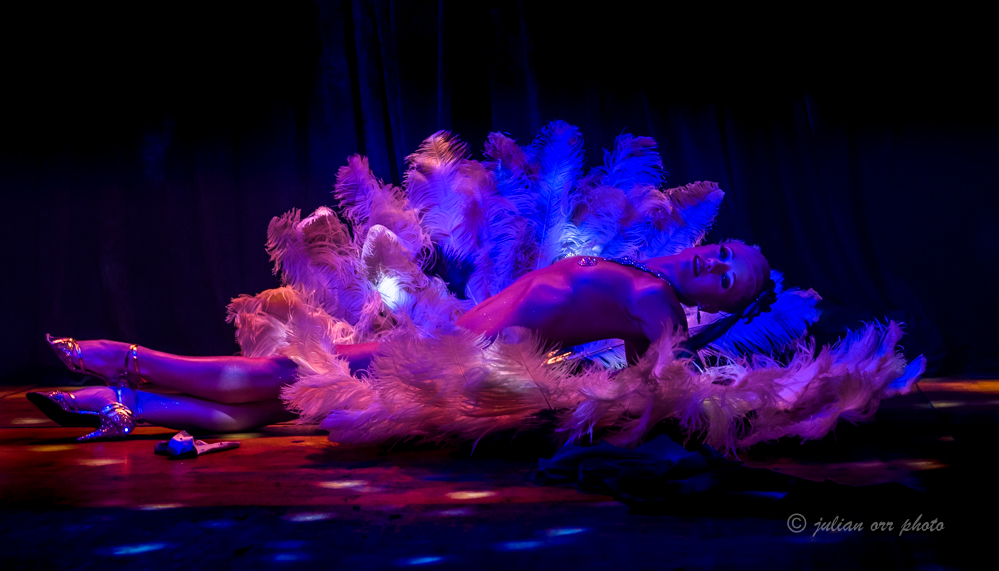 Bella Blue Entertainment presents
Whiskey and Rhinestones
Sat, Oct 28 | Doors at 7pm. Show at 8pm.
Nestled in the heart of the CBD lies a London Style social club where some of the most skilled of burlesque artists take it off each night. Imagine lounging on comfortable furniture that flanks each side of the room while sipping on a cocktail inspired by your favorite performer of the evening. The show begins and ladies dance just a few feet away from you as they channel the movement of burlesque performers of the 40's and 50's. Side show feats take place right in front of your eyes. All of your senses are heightened at once. The show lasts just about an hour but the memory of your night will last for the rest of your days.

This is Whiskey & Rhinestones.