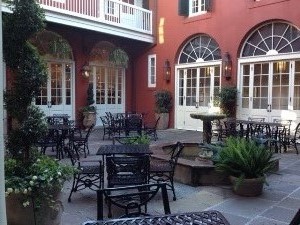 An Evening of New Orleans Music & Cuisine to Benefit the NOCCA Foundation
Sun, Jan 30 from 6pm - 9pm
Ticket for 1 guest ($250) PLUS an additional $250 donation to NOCCA
more info
If you would like to make an addtional $250 donation to NOCCA, choose this ticket option.
Legendary trombonists & Bonerama Co-founders Craig Klein and Mark Mullins have assembled an amazing 7-piece ensemble for the evening.
New Orleans raised, they toured for 16 years with Harry Connick's Big Band and then formed their nationally acclaimed group, Bonerama. Mark and Craig will guide guests through a historical progression of New Orlean's musicology, from turn-of-the-century old time tunes to modern day NOLA funk.
Open Bar & Food by Dickie Brennan's Tableau
616 St. Peter on Jackson Square
* $250 per guest
OR
* $500 per guest, which includes 1 ticket and an additional $250 donaton to NOCCA