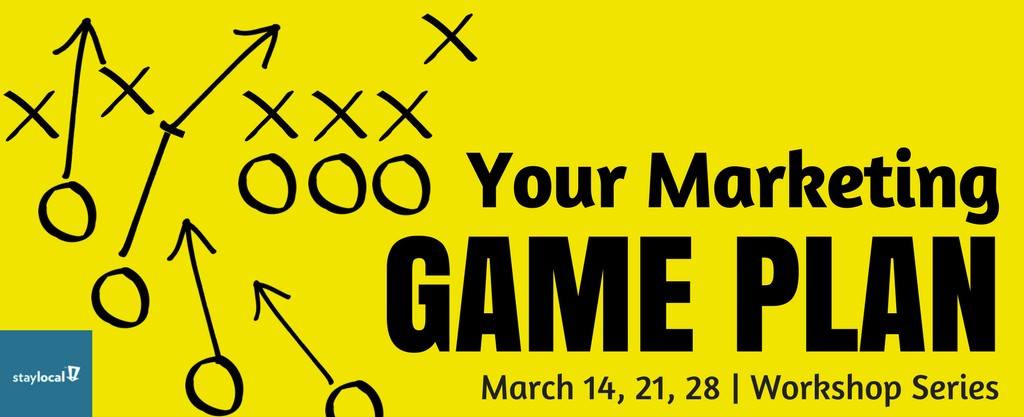 StayLocal presents "Your Marketing Game Plan: Target Marketing and Market Research"
Wed, Mar 14 from 8am - 10am
About the Workshop Series
In 2017, Greater New Orleans businesses reported the #1 challenge facing their business is affordable marketing opportunities. Learn how to craft a marketing strategy that yields valuable returns no matter your budget. StayLocal's three-part marketing workshop series is for local businesses across all industries.
Session 1: Target Marketing and Market Research
Breakfast at 8am | Workshop at 8:30am
ABOUT THE SESSION:
Do you define your target market as "everyone"? Please come to this workshop. You'll learn how to identify your key audiences and markets to focus your efforts on the people who are most likely to be your customers.
ABOUT THE SPEAKER:
William "Bill" Joubert, Director of Louisiana Small Business Development Center at Southeastern.
Bill's career includes 2 years as a business consultant for a CPA firm, retail management, and he was a small business owner. He is well known for his involvement in economic development organizations such as the Tangipahoa Economic Development Foundation, Hammond Industrial Board, Dixie Business Incubator and Florida Parishes Economic Development Association. Bill's education includes an MBA from Southeastern and BS from LSU in economics and international trade and finance.
Thank you to our sponsors LCI Workers' Comp, LCIA, and Ashé Cultural Arts Center.