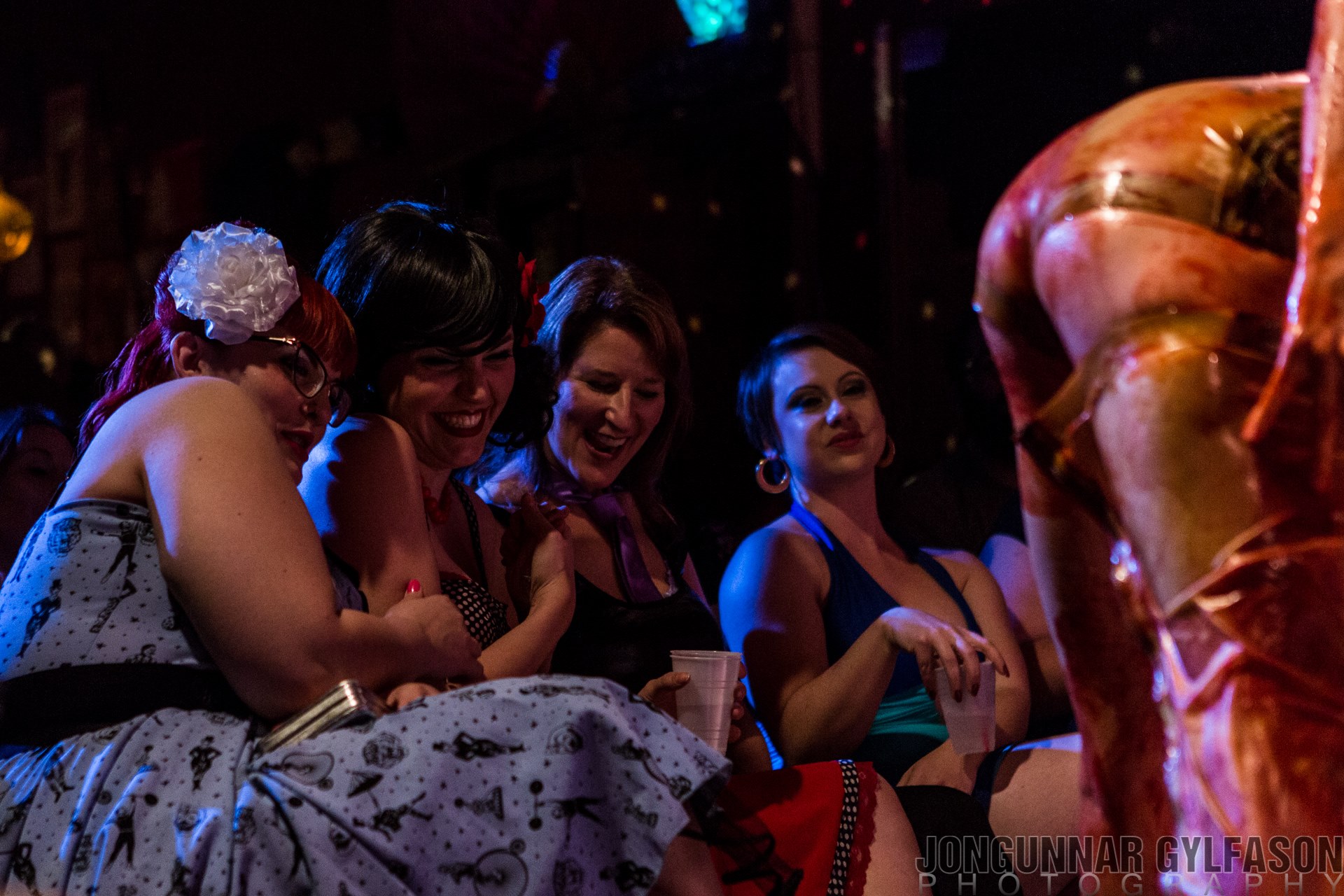 Bella Blue Entertainment Presents
The Dirty Dime Peepshow
SUPER VIP SEATING
more info
Front row; up close and personal. Any closer and you'd be on the actual stage. The $100 price point is for 4 seats. Can only be sold as a package.
VIP SEATING
more info
Still pretty close. 2nd and 3rd rows. There will be a seat with your name on it and you'll probably get some burlesque on your face.
General Admission
more info
No reserved seating guaranteed. If there are no shows or free seating left over, you can rock/paper/scissors with other people who bought GA tickets and see who gets to sit.
November 24th, 2017
BACK THEATER at The Allways Lounge
2240 St. Claude Ave.
11pm doors. Midnight show.
When you're ready for something other than the regular 'ole bump and grind....THE DIRTY DIME PEEPSHOW!!!

The Dirty Dime Peepshow is the most outlandish burlesque show in all of New Orleans, produced by Bella Blue and hosted by the dirtiest motherf*&ker in the south, Ben Wisdom. The corps cast consists of the artistic genius of The Lady Lucerne, Vinsantos, and Bunny Love. The Dirty Dime provides a platform for performers from New Orleans and beyond. Since 2009, the Dirty Dime has been feeding audiences the raw, dirty, and boundary-busting burlesque they crave. This isn't another classic burlesque show! Cast aside your judgement and pre-conceived notions of what burlesque should be, and join us for a walk on the darkside... The Dirty Dime Peepshow.

Featuring:
Ben Wisdom
The Lady Lucerne
Bella Blue
Franky
Madonnathan
...and more!